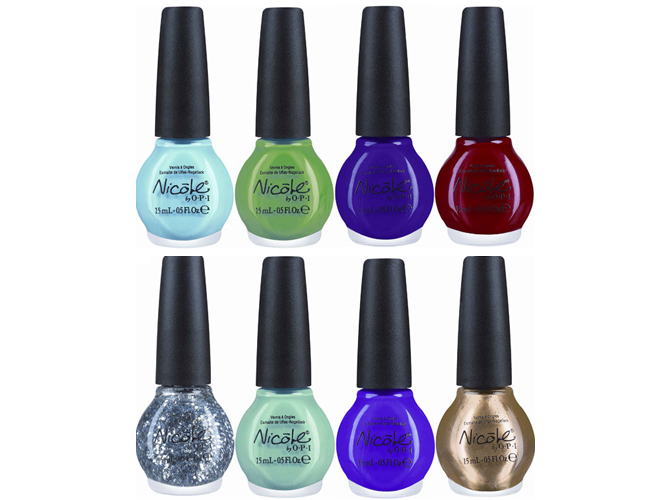 The Biebs' recently debuted nail polish line flew off local Walmart shelves so quickly that the wonder boy felt the need to expand his empire, with 8 new polish shades. The Nicole by OPI line (named the One Less Lonely Girl collection – how fitting) includes new shades such as One Time Lime (a neon lime green), I've Got Bieber Fever (a dark plum), and Baby Blue, which is exactly that.
As much as we're kind of over the teenage phenomenon, we have to admit he's got a few cute colors in this expanded line – as in we may have to get our hands on this Baby Blue and the bold red or sparkly gold (Red-y To Runaway and Not A Gold Bigger).
Each new shade is available now at Walmart for $8 a bottle, and will be available starting in February at select Ulta, Target and Sears stores.