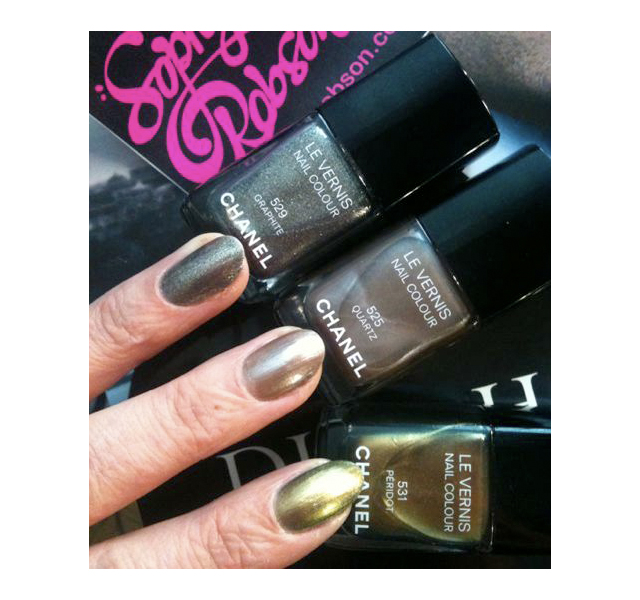 We knew that Chanel's Fall 2011 nail polish collection would feature metallics, when we saw Graphite on the Fall '11 runways. And now after months of waiting (not that patiently) we can now freak out over the rest of the collection that we probably won't be able to get our hands on.
Sophy Robson, a UK based nail-artist who runs SophyRobson.com, somehow got her hands on the coveted collection, manicured her gorgeous nails and showed off the new laquers. The trio, which features Graphite, Quartz, and Peridot is cleary going to be on everyone's fall wish lists.
Right now, I'm dying over Peridot. Dying.
Image via sophyrobson.com