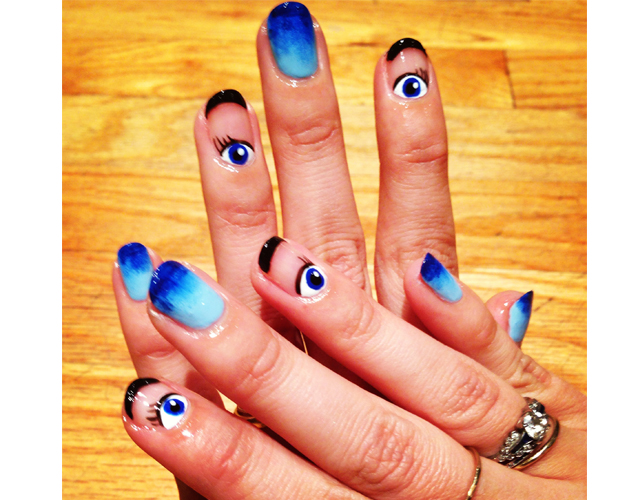 There has been much discussion in the beauty industry lately over the death of nail art. The main theories stem from the facts that while sales are still booming in the nail polish and nail art industries, the overall pace of growth is down, hinting at the fact that the trend is dying down. Adding that data to the fact that many designers have been sticking to traditional nails on the runways, beauty editors have been noticing that the new collections are stocked with textures (read: mattes, holographics and glitter polishes) but no more extravagant nail art kits.
But, with all of that being said, the trend hasn't seemed to die down yet in the world of social media. If you're familiar with Beauty High, you know we've long been fans of a creative manicure, and our weekly column #NailCall calls out the best and the brightest. If you've checked it out you've noticed the manis are getting better and better – and they're definitely not nude.
MORE: The Best Matte Top Coats to Tone Down Textured Polish
Oxygen has picked up on this as well, and is developing a nail art competition show called "Nailed It!" which will pit the country's top nail artists against each other to compete for a cash prize, and of course the title of "ultimate nail artist." According to Variety, contestants will be competing in "nail-inspired challenges that test their ability to work with extreme themes and over-the-top custom designs, using gels, wraps, polishes, glitter, lace, 3D objects and more."
We're interested to see which artists they'll cast in the show (as we of course have some of our favorites) but what we want to know is if you'll be tuning in? Let us know in the comments below!
MORE: Nail Art: Everything You Need to Know for Gorgeous Nail Designs
MORE: Negative Space Nails: Our New Favorite Nail Trend
[Variety] Image via Beauty High Instagram