I am a die-hard sunscreen user year round but one problem I faced for years was how to reapply sunscreen throughout the day over my perfectly applied makeup. The answer is powdered sunscreen! How genius is that! There are a few great brands that you can use to not only erase shine during a hot day but also to help protect your skin nonstop.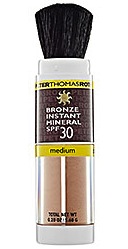 L'Oreal Infallible Never Fail SPF 20 Sunscreen Powder has 6 great shades that work wonders when the sun is beating down. You can blot your face and keep the nasty UVA and UVB rays from penetrating too. For sunscreen powder with a kick of bronze try Peter Thomas Roth Bronze Instant Mineral SPF 30. You can control the coverage and shade depth for an all over natural looking tan and stay sunburn-free at the same time.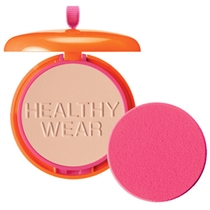 If you don't want to add any color to your face, try iS Clinical SPF 20 Powder Sunscreen in Translucent. This is a totally self-dispensing sheer non-color powder with zinc oxide and titanium dioxide that blocks rays in a safe natural way. Using this colorless sunscreen will never leave your face feeling cakey, only flawless. If you are one of those people who have oily skin that eats makeup, try reapplying during the day with Physicians Formula Healthy Wear SPF 50 Powder Foundation that offers coverage and a full dose of major sunscreen.