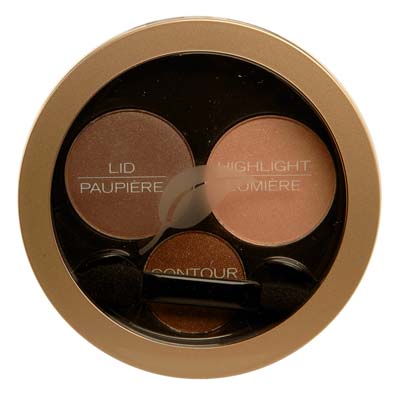 This season makeup is getting sultry and romantic. Amidst all the high fashion runway cosmetics creations there are a few universal looks that all women can pull off with ease, provided they choose the right colors. Here are some wearable versions of my favorite fall trends.
The hottest ticket this season is grey eye shadow and it really does look fab on all ladies. Make sure the grey hue has a hint of purple in it so it's more like a quartz color. This shade is considered the new neutral, meaning you can wear it with anything! Wear it alone smoothed over the lid and softly under the lash line or pair it with black liner for a sexie, smokier look. The perfect example of this trend is the lid shade in the Sally Hansen Natural Beauty Inspired By Carmindy Instant Definition Eye Shadow Palette in Quartz.
I love the pearly pink and peach tinged nude lip shades that start popping up this time of year. They look best when worn with an entire nude monochromatic look on both cheeks and eyes. For a little more drama, try the intense look of deep bordeaux or wine shades. Choose a creamy matte formula like Laura Geller Crme Couture Soft Touch Matte Lip Stick in Bordeaux. Keep this lip hue from looking too harsh by pairing it with a Bambi brown eye shadow and a warm rose or mocha cheek.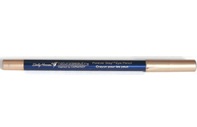 The last big trend for fall is deep indigo blue eyeliner. It's a beautiful and modern look that is also really easy to pull off. Choose a long-wearing, waterproof liner like Sally Hansen Natural Beauty Inspired By Carmindy Forever Stay Eyeliner in Indigo. Smudge it as close to the roots of your top lashes as possible to keep it looking subtle. Pair the look with fawn colored blush and a glossy mocha lip.
Play with any one of these new looks to update your makeup wardrobe and stay on top of the trends.
As an established makeup artist, many beauty brands send me samples of their latest products for consideration. I only write about the items that I truly love and I always abide by Daily Makeover's Editorial Ethics Pledge in each of my Positively Beautiful posts.