It's no secret that I can't go into a Sephora or pass by any makeup counter without buying something. Even on the rare occasion that I do not happen to buy something from a Sephora store, I'll end up going somewhere and buying myself a congratulatory present for NOT buying makeup.
It's a slippery slope, you see. Last week I was on vacation on the beach. It was a glorious week filled with sun, books and plenty of relaxation. But by Saturday, I was itching to go out and buy some products. The closest I'd gotten to any real shopping was reading the September issues of Vogue, and I needed to be in touch with my beauty junkie side. I promptly packed up the car and went from the beach to Macy's at the Cape Cod Mall.
First stop: Chanel. I make a big summer pit stop there around this time every year. It's much less crowded than the location at Herald Square, and the ladies are eager to help. They quickly realize that I'm going to buy stuff (and a lot off it) so they don't have to sell too hard to me.
My gaze fell first on the new nail colors for the Fall 2011 season. "OOOOOoooooh," I cooed as I picked up a bottle of sparkly silver nail polish. "I'm going to need that." The dazzling nail color is called Graphite (#3 in my haul photo), and it is a perfect compliment for any outfit.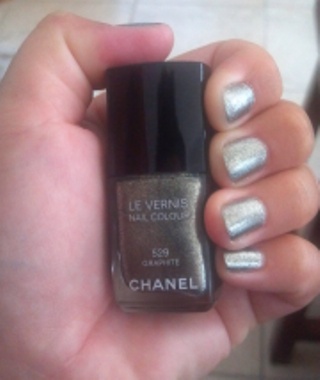 A regular nail color chameleon, it looks greenish silver in the bottle, silver on the nails and gold in low light. I can't wait to pair it with my new gray and black leopard dress from Anne Taylor Loft! *Note: if you see a Chanel color that you like pick it up immediately because they sell out ridiculously fast. One day it's there, the next day it's in the archives.
Below is the rest of my Chanel Haul: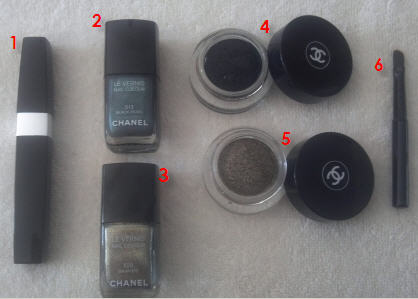 1.Inimitable Intense Mascara in Noir Black (USD $30.00): If you're a fan of the original Inimitable then you'll go gaga for this reboot. It provides twice the lengthening, thickening and volumizing as it's predecessor and leaves lashes looking glossy and alluring.
2. Chanel Nail color in Black Pearl (USD $ $25.00): This gorgeous gray color with swirls of blue and pink are true to it's name. Take any deep sea black pearl and you'll see where the inspiration comes from for this hot new polish.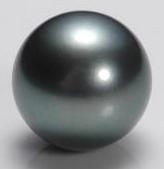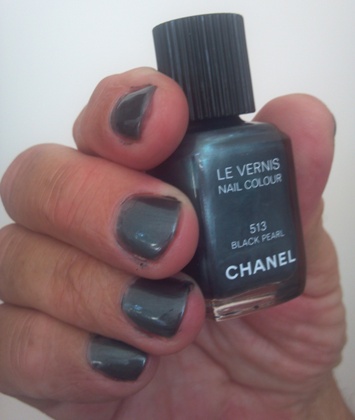 I'd like to thank my dad for being a good sport and letting me paint one of his hands so I could showcase the color. He was the only guy in the house and all of the women had their nails done.
4, 5 & 6. Chanel Illusion D'Ombre in Mirifique and Epatant (USD $36.00) These long wear eye shadows are shimmery and versatile and boast an spongy texture which, for an eye product, is quite innovative. Mirifique is a black shade with different shimmery colors and Epatant is a taupe/green color. They can be used as an overall color or a liner, and they come packaged with their own little brush as well which can be used for application. Me? I just use my fingers.