It's that time again! Time for another hair appointment. Time for me to get one step closer to this:
My new hair inspiration is Dina Manzo from the Real Housewives of New Jersey. It used to be Jennifer Aniston
But after seeing that Dina used to be dark like me I want to go all the way. Full blond. I am really going to challenge my stylist Joe.
So here I am before my appointment. Joe swore up and down that he wouldn't do any highlights on me this time. He was worried that my hair would break. I pouted but eventually listened to him. But I had in the back of my mind that I wanted some new bangs. Stay tuned.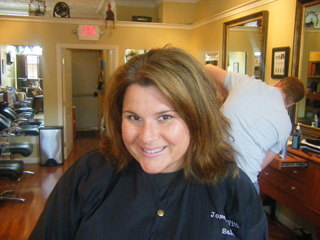 As you can see I am DESPERATELY in need of covering up my gray. Bring on the root touch up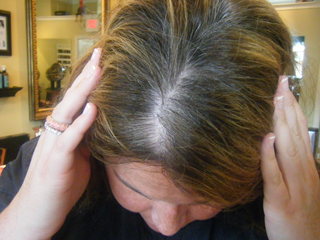 . Shot from the back. Look at how long and blond it's getting!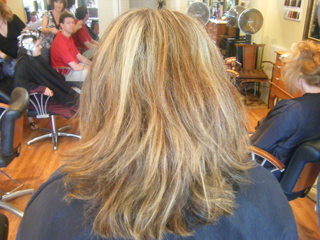 Clowning around with Sherri, my resident photog who does such a great job at capturing the blond action!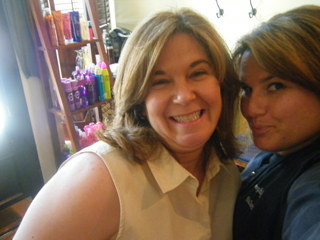 So this time, instead of doing highlights, Joe touched up my roots to cover all of that nasty gray hair. Because I am so insisting he did lighten my base color. Here I am processing.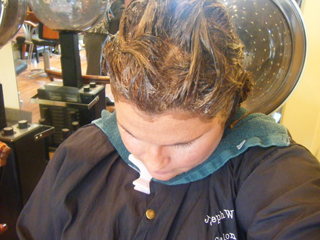 The salon was SO busy on this lovely Saturday that unfortunately we couldn't get any action shots of Joe cutting and blow drying. But here is the finished result. I am very squinty in the picture but you can see that I cut some light bangs and by lightening the base color the blond highlights really do pop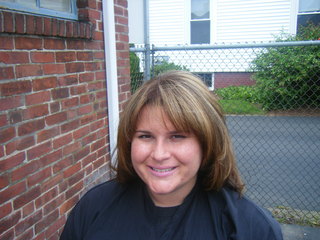 I'm not finished yet! My blond mission continues on July 29th. Stay tuned for Part 5 of my journey!