If I was going to be stranded on a deserted island, what 5 products
would I grab before my shipwreck? I've been asked this question many times and I always go for pretty much the same items.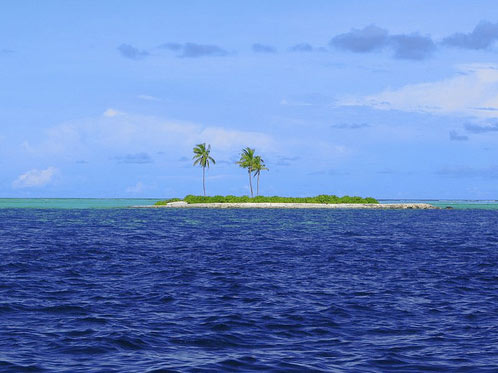 Credit: Ibrahim Mohd
For my survival, I would need first and foremost my 2 favorite sunscreens. As a hat wearing, umbrella holding, zinc nosed beach bum, I have it down to a science. First goes on the eye sunscreen as to not burn or sting my eyes. Try Keihl's Ultra Moisturizing Eye Stick SPF 30. Then around that I apply Skinceuticals Sport SPF 45 all over my face and body. It contains titanium dioxide so it really blocks out the rays more than any other sunscreen I tried and makeup glides on top of it with ease. This way when I'm rescued off the island, I won't look like I am 140 years old. I can always fasten an umbrella and a hat out of palm fronds.
The third item would be black Blinc Kiss Me Mascara for perfect lashes. With a little black weatherproof mascara, your eyes will have all the definition they need and will last through heat, humidity and hurricanes.
The fourth product would be Fresh Satin Lustre Face Palette for shimmering highlights under the brow, on the inner corners and on top of the cheekbones. My skin will look fresh and glowing and I can highlight the natural contours of my face as I try spear fishing for my dinner.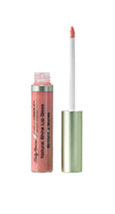 The last product is Sally Hansen Natural Beauty Inspired by Carmindy Natural Shine Lip Gloss my signature shade Pretty Pink. This gloss is light and not sticky or tacky and with a splash of perfect pink on the lips I will have just the right amount of color. With all my favorite fantastic products, plenty of fish and hopefully a hot native man, who actually needs to be rescued?
As an established makeup artist, many beauty brands send me samples of their latest products for consideration. I only write about the items that I truly love and I always abide by Daily Makeover's Editorial Ethics Pledge in each of my Positively Beautiful posts.