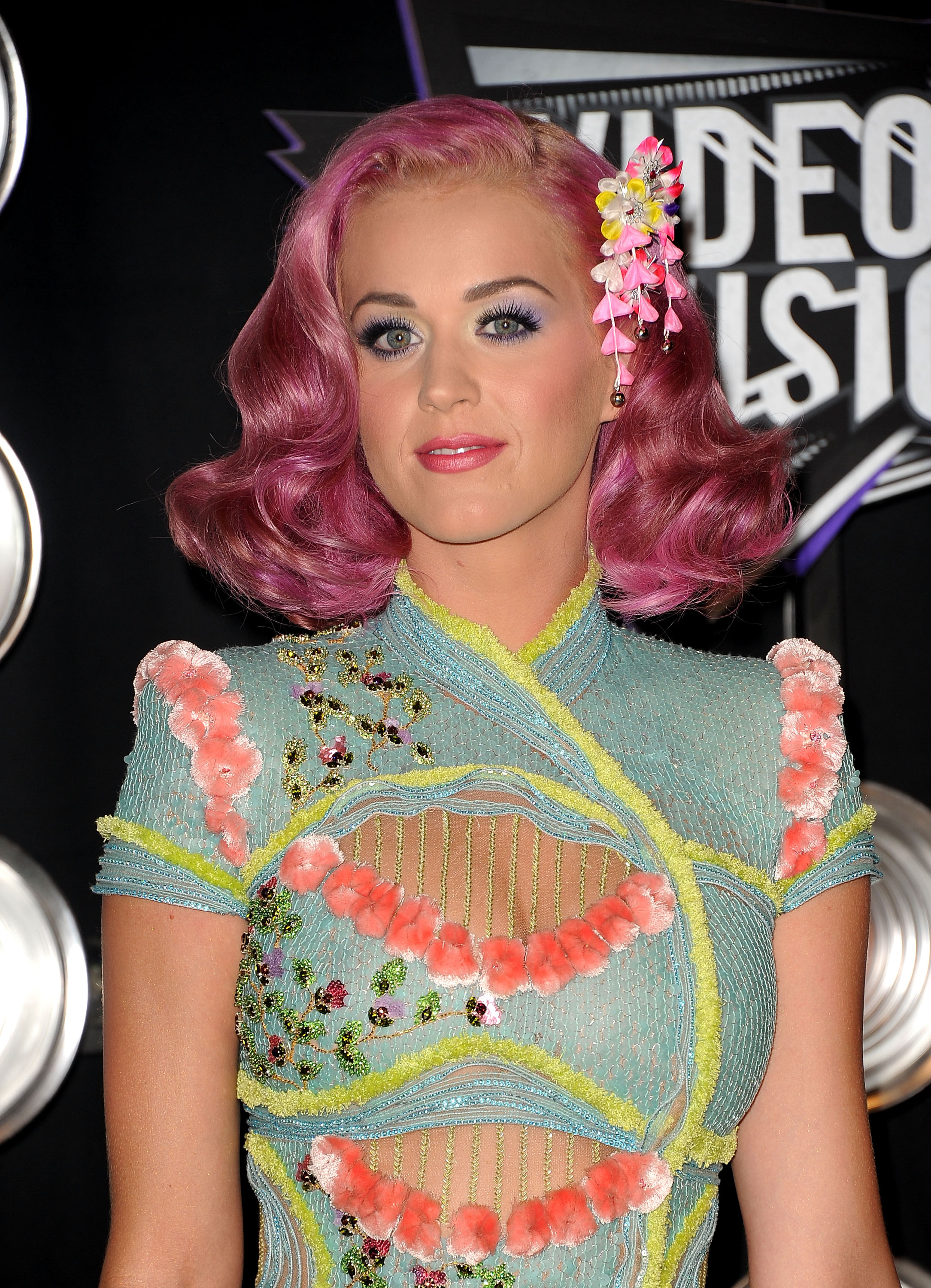 I remember a time during the 90's when minimalist hair and makeup was all the rage and looking like you didn't try was actually chic. Although that period of time wasn't much fun, I'm realizing that we are now at risk of overdoing it and going full speed ahead into anything but natural.
Cruising through a local New York CVS today, I witnessed crystal nail stickers, bold bright neon hair crayons, mega volume mascaras, lip colors that would make your grandma blush, and tattooed eye shadows that you can see from the moon. I then walked past a local high school and saw girls using all of the above, and I am concerned.
The onslaught of celebs like Lady Gaga, Ke$ha, Nicki Minaj and Katy Perry have girls scrambling to try outrageous hair colors, makeup looks and nail trends in such a fever that I think they are missing the point and losing themselves completely. These celebrities are entertainers, and wearing a bright, bold look gets people's attention on stage and on the red carpet. In the real world, the all-at-once approach just doesn't work. You should pick only one or two attention-grabbing trends at a time, or you will wind up looking, well, just nuts! If you want to play with a cool unnatural hair color, then go for it, but apply makeup in an equally bold hue to only one feature, like your lips. A blue streak in the hair paired with a silver liner looks awesome, but if you pair it with a hot pink lip, a smoky eye and nail bling, and you wind up looking downright tacky. If you want shimmery jewels on the nails, then pair it with black liquid liner and nude makeup for something sophisticated and modern. Bright red lips won't work with a wild rainbow eye shadow combination, so slow down and go for one or the other, not both.
Do you hear me ladies? The great news is we have fun choices for a change, but please strive for style, instead of silly. Have fun, but be sane!