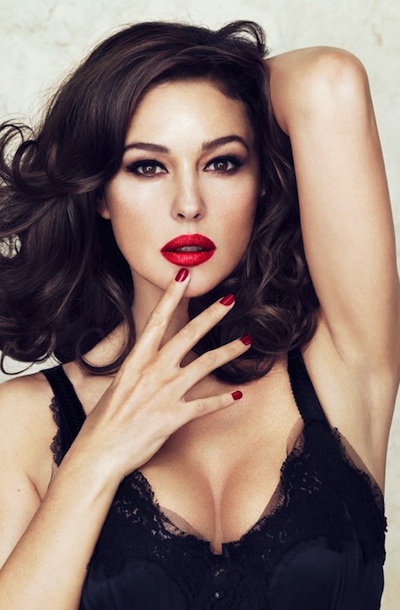 When we heard Kim Kardashian was naming her new OPI nail polish collection after herself we have to admit we weren't surprised. This is a women who makes a living off of marketing herself,  so we can't really blame the girl for using her name whenever she can. But when we heard that Italian bombshell, Monica Bellucci was the new face of Dolce & Gabbana's beauty campaign we were not expecting what happened next. Along with appearing in the beauty ad, Monica also collaborated on her own line of lipsticks — naming each and everyone after herself.
The lipsticks aren't on sale until next month, but we've found out the names of these six stunning shades: Only Monica, Natural Monica, Chic Monica, Italian Monica, Magnetic Monica and Attractive Monica. While the names are a little much, we do have to say that we like what we see of the colors below!
Do you think it's weird when celebs name products after themselves? Let us know in the comment section below! 
[Racked]