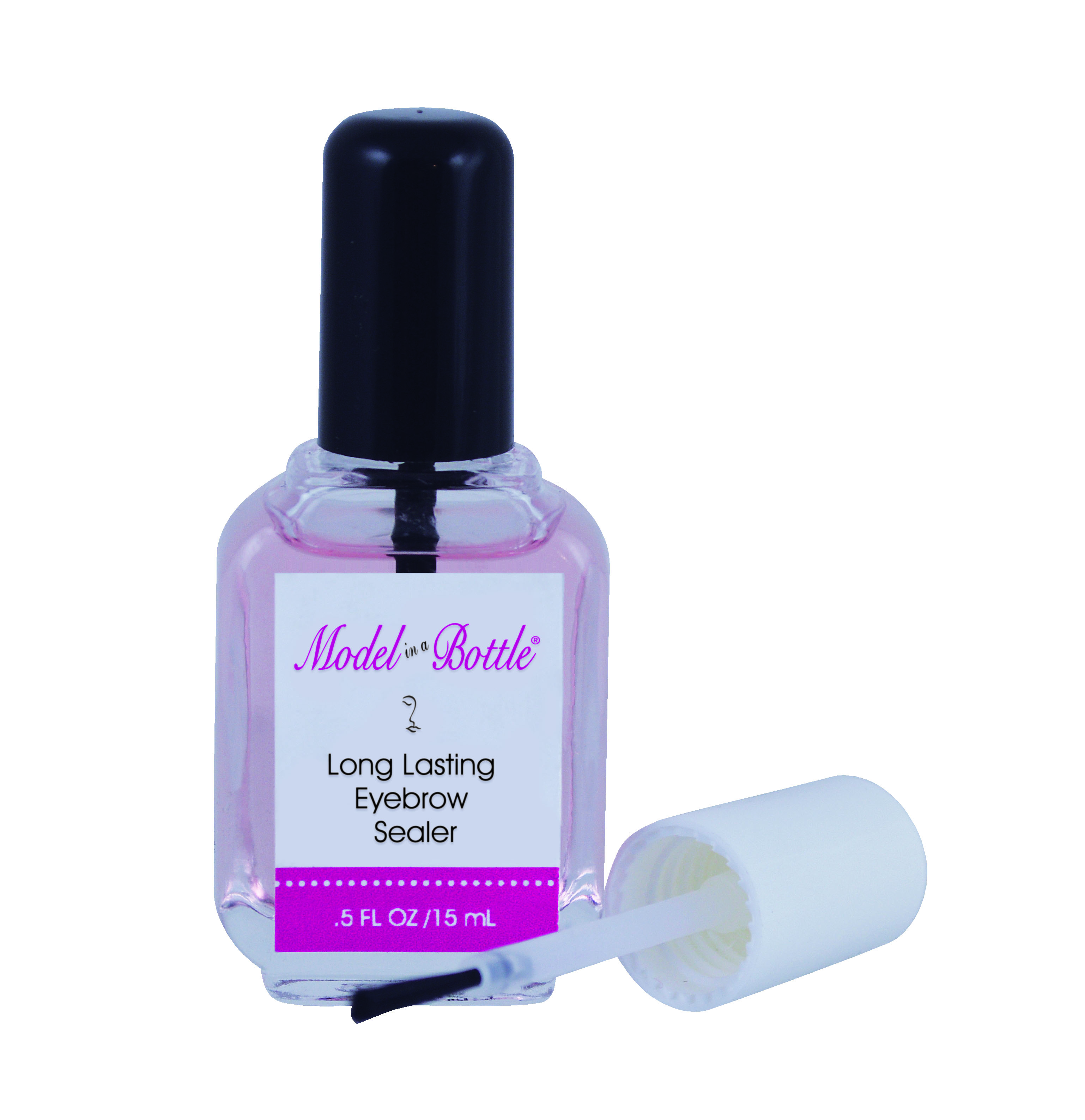 At Beauty High, we constantly have new products crossing our desks and we're always on the hunt for the next best thing. "The One Thing" is our way of sharing with you that must-have product that you absolutely need to try right now— whether it's from a drugstore or a department store.
Bold, beautiful brows will never go out of style. Even though the '90s tried to make pencil-thin eyebrows happen, we clearly saw how that played out. However, sometimes getting your brows to look just right is a difficult task. Between powders, pencils, and wax, there are so many options to choose from to achieve the perfect bold look.
Regardless of whichever beauty weapon of choice you use to shape them, the real key to lust-worthy brows is choosing a product that maintains their shape. Thankfully, we stumbled upon your new go-to product for brows that will stay in place all day long — period. It's name? Model in a Bottle Long Lasting Brow Sealer.
MORE: 10 Problems Only Girls With Blonde Eyebrows Understand
What Makes It Different: 
Unlike most brow sealers, this formula isn't a gel, but instead a lightweight liquid that won't weigh your brows down.
It applies over any brow product perfectly without smudging or wiping away your hard work.
It comes with both a spoolie and a brush to match your preferred method of application.
Why It's The One Thing:
Sweat, grease, and wiping is no match for this incredible sealer. All you need is a quick dip into the bottle, followed by a few taps on the side of the bottle (to remove excess product) for both brows — that's it! Because of the teeny, tiny amount you'll need each day, it's bound to last you a good, long time. On top of that, your brows themselves will stay put through whatever the day brings you.
Where to buy: Model in a Bottle Long Lasting Brow Sealer, $14, modelinabottle.com