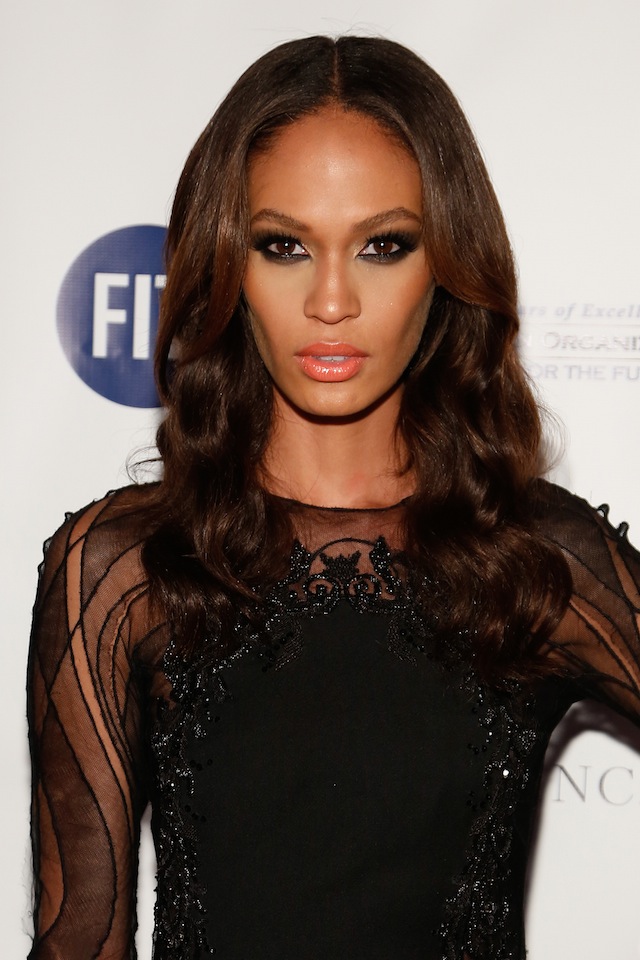 Through all of our handy beauty products, we enhance and improve upon our features that we were born with, and play up the ones that we wish had a bit more prominence. So that saying "fake it until you make it" can really ring true in the beauty world – if you want fuller lips, make them; bolder brows, create them; and a contoured jawline, contour it! In this column we'll teach you the tips and tricks to tweaking your features and "faking it" until you "make it." 
Not all of us are blessed with model-worthy cheekbones. In fact, only a select percentage of us are, but it certainly doesn't mean that we can't fake the look. Like the Kim Kardashians of the world, many of us know that a little bit of magical contouring can go a long, long way. Just in case you were wondering why you weren't blessed with chiseled cheekbones, wonder no more – it's time to create the cheekbones of your dreams, and fake it until you make it!
Below we'll give you the tips and tricks that you need, using just a few products, to fake the cheekbones (and jaw line) of your dreams.
Find Your Favorite Brush and Bronzer:
Using your favorite bronzing brush, apply a bronzer that is two shades darker than your natural skin color. Suck in your cheeks, and sweep the bronzer into the hollows using the bronzer. This helps to apply the bronzer underneath the apples of your cheeks, but remember to blend well – you don't want a visible line.
MORE: Fake It Until You Make It: Bolder Brows
Add a Light Pink Blush: 
Apply a light pink blush onto the apples of your cheeks, right above where you just applied the bronzer, and underneath your bottom eyelashes. Blend well.
Finish With a Highlighter:
Finish off your look by adding some liquid highlighter to the tops of your cheekbones, making them look even higher. Use your finger and just dab the highlighter directly onto your cheekbones so the light will hit the very top of your cheekbones.
Image via JP Yim/Contributor/Getty