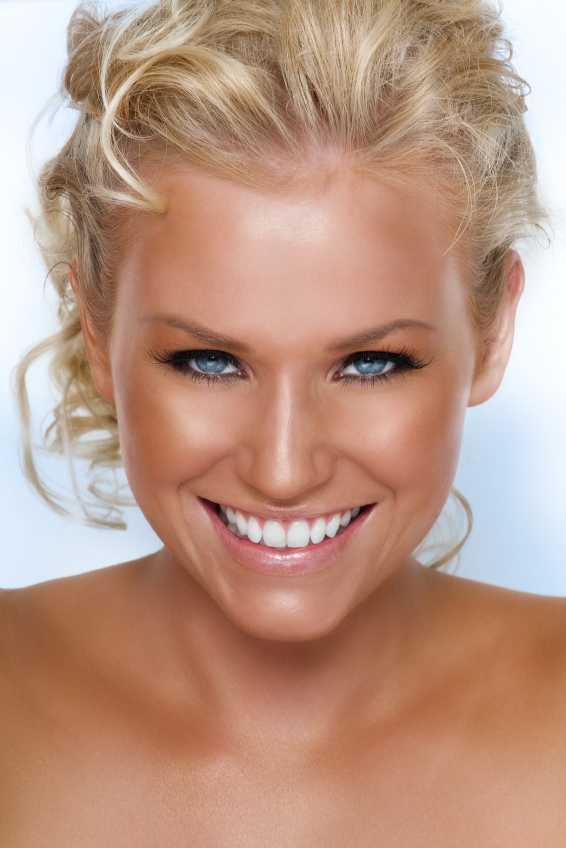 If you're heading to prom in the next few weeks, chances are you're shopping around for the best way to get tan for the big event. We're not talking finding the best deal on Groupon for a tanning salon, though. The safest way to get a gorgeous glow for prom is with a good self-tanner, and we're big believers in finding one you love and sticking with it. While we're huge fans of a self-tanning mousse, we're also partial to lotions and towelettes. It's true that some self-tanners are better than others, but regardless of which product you use, you need to know how to use it. To help you get the best tan for prom night, be sure to avoid the 10 self-tanning mistakes below.
Don't wait until the week of prom to test out self-tanner. 

You may find that you're more of a mousse person even though your best friend swears by lotions, but if you wait until the week before to test things, you'll be stressing and you'll probably wind up settling on a product you're not too happy about. Start testing self-tanners about two weeks beforehand to ensure finding the best self-tanner for you. 

Never, never, never do a same-day application. If you're going to prom on Friday night, apply self-tanner on Thursday or Wednesday depending on the kind you use. Using self-tanner the day of prom risks streaks and missing areas of skin you won't have time to fix, plus you might wind up with self-tanner on your dress, and no one wants that.
Don't tan your palms. Whether you use latex gloves or a tanning mitt, orange palms are a dead giveaway that you've used self-tanner, so be sure to wash hands immediately or avoid tanning your palms altogether.
Skipping exfoliation is the first thing you're doing wrong. Even if you've got naturally smooth skin, not exfoliating before you use self-tanner is practically begging for uneven application.
Unless the bottle says otherwise, don't forget to apply a hydrating lotion to your skin first. This will help with a smooth finish, and paying special attention to your elbows, knees, ankles and anywhere else you see extra dry, rough skin will make things go much more smoothly.
Don't use a face tanner for your body, and vice versa. If possible, find one brand's face and body tanner so the end result will be similar (as opposed to using face and body tanners from different brands). Considering you use a different soap on your face than you do on your body, it only makes sense to use the proper tanners as well.
If you must use face bronzer, do so lightly. Using a face bronzer can help to even things up if your tanning didn't go as perfectly on your face as it did on the rest of your body, but don't over-bronze your face either. Keep things gentle and blended to look the most natural.
Fix your mistakes immediately. Even the best self-tanner applicators in the world can have a slip up, and that's why lemon juice (or lemons) and nail polish remover should be within arms reach when you're tanning. Use a cotton ball and a small amount of liquid to gently go over any streaky or uneven areas to make things look uniform.
Pat dry, don't rub, with your towel. If you're taking a shower after using self-tanner, be sure to pat dry with your towel. Air drying is preferred, but rubbing dry with a towel is absolutely taboo.
Choose the right shade. For those ladies with extremely light skin, don't use a "Medium to Dark" tanner; for those with medium skin, don't use a "Light to Medium" tanner. Just like finding a good foundation, using the self-tanner that's best for your skin tone is crucial.
Image via iStock
More Self Tanning Tips From Beauty High: 
The One Thing: Vita Liberate Self Tan Mousse
How to Find the Best Self-Tanner For Your Skin
Get Summer-Ready With These Self-Tanners