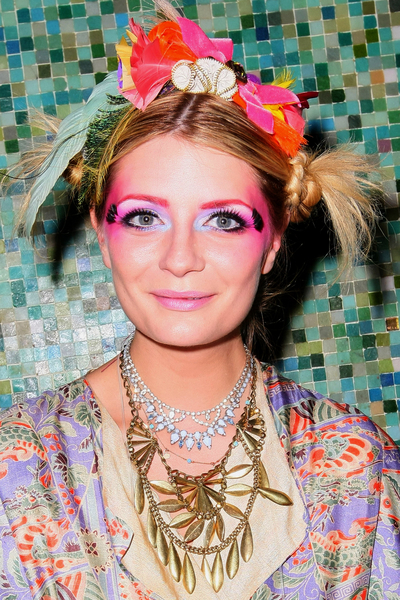 Photo: © Credit: © Victor Decolongon/WireImage
Mischa Barton is planning to launch a fashion line inspired by past decades.
The former O.C. actress already has her own handbag collection and flew to China last week to meet with manufacturers to explore the possibility of expansion.
She explained, "It's something I really want to do. It'll be 40s-meets-70s with the occasional bit of 20s–that sounds a bit random, but I'll take elements of different decades. It'll be a bit like [designer line] Biba, but with a real simplicity of cut and lots of bright colors. The fabrics will be great quality, and there will be lots of separates. I want people to be able to mix and match."
The actress recently said she attributes the success of her handbag line to its low price points.
She said, "I think what really works for them is that we're really able to keep the price point quite low, but still funky and cool. Some of them are not supposed to last forever. They're more like fun bags, and then we have the more serious ones. We've been working on the proper ones that do last a long time."


Try on Mischa Barton's hairstyles in the Makeover Studio!