It's no secret that mornings can be a drag, and sometimes even a cup of coffee isn't enough of a pick-me-up. For us beauty girls, we go full-force, no matter what time of the day it is, so even on our earliest days, there's no time to slow down.
To jump-start our beauty routines on a fun note, mirror decals are the way to go. Etsy has some of the cutest mirror decals that will make you smile every time you look over at them, all while being the perfect addition to your vanity or makeup station. Of course we've gathered our favorites just for you, but before you scroll down, beauty addicts be warned — you'll want to buy them all!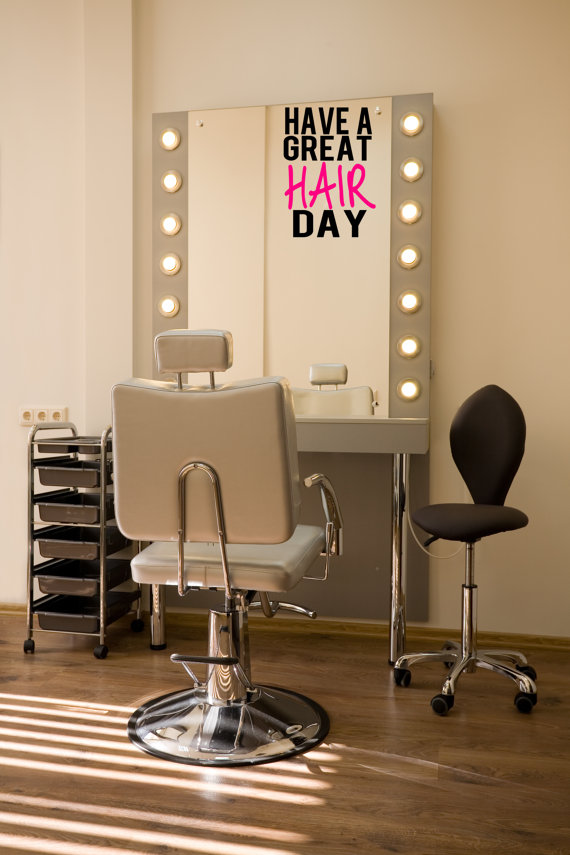 Great Hair Day Decal, $14, Etsy.com 
Even if you're not at the salon, who doesn't want to have a great hair day? Stick this decal onto your vanity mirror  for all the #hairspiration you need.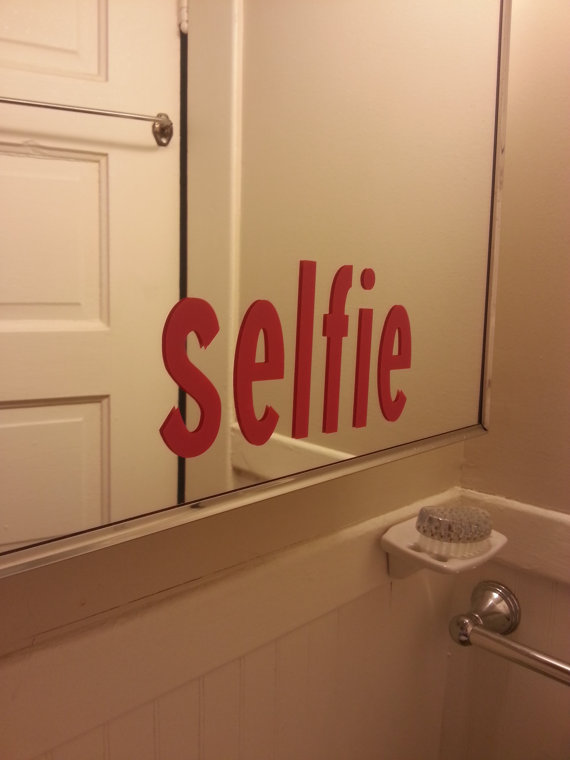 Selfie Mirror Decal, $7, Etsy.com
This "Selfie" mirror decal will remind you to document your gorgeous hair and makeup everyday. With it, you're bound to be Insta-famous in no time.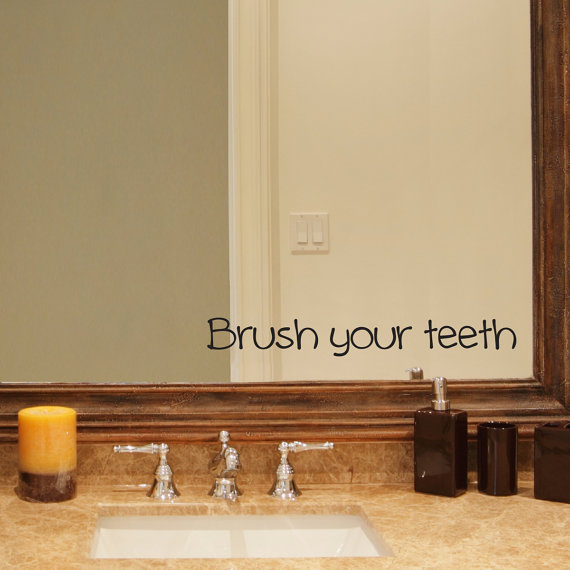 Brush Your Teeth Decal, $8, Etsy.com
Most of us wake up pretty tired and out of it – so we'll take all the friendly reminders we can get in the morning, right?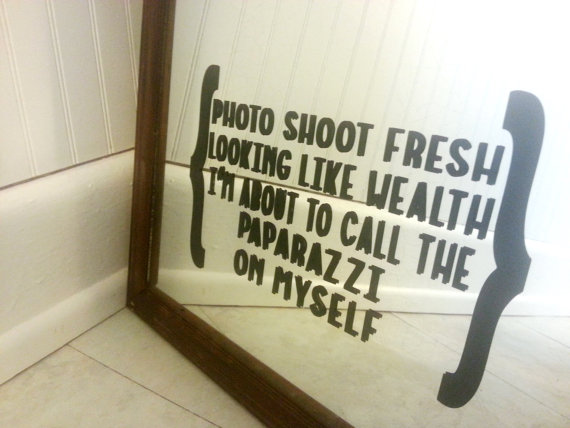 Photo Shoot Fresh Sassy Mirror Decal, $9, Etsy.com
Jay-Z lyrics are always a good idea, especially when you stick them to your mirror. Some serious style inspiration to make you want to be fierce and fabulous any day.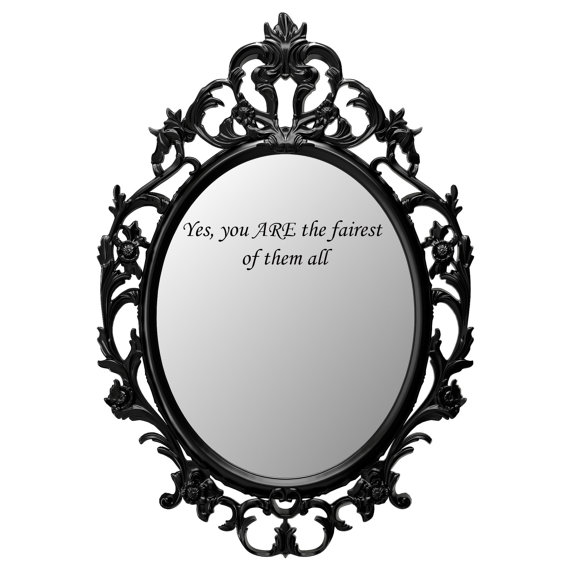 Fairest Of Them All Decal, $6.50, Etsy.com 
We could all use a little reassurance sometimes, so compliments are definitely a plus!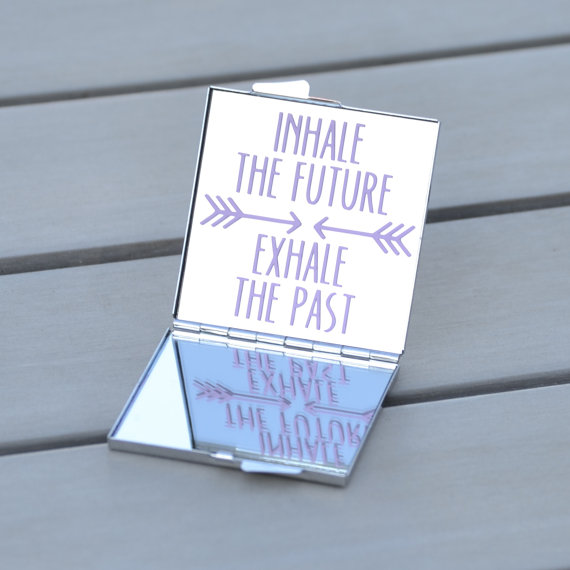 Motivational Quote Decal, $14.50, Etsy.com
Keep a positive attitude throughout the day – just pop this decal onto your compact mirror, and you'll have good vibes all day long.