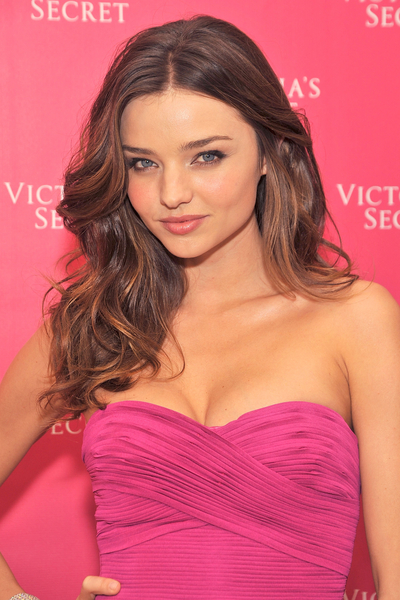 Photo: © Gary Gershoff/WireImage
Miranda Kerr is all "prepped" ahead of the Victoria's Secret show.
The stunning model–who will be donning a $2.5million 142 carat bra on the runway during the annual show–says she wants to look her best and has been preparing with plenty of primping beauty treatments.
Check out the best looks from the Spring 2012 Fashion Shows!
She told the New York Post newspaper, "I've waxed, shaved, done laser. I'm prepped at this point."
Kerr says she feels very confident with her body following the birth of her son just this past January. She credits her amazing figure to her breastfeeding.
"It's milking time," she says. "I'm still breast feeding. I'm pumping, and it's going well."
Kerr recently said she has been working out for the past six months to get in shape for the upcoming show.
"This is something I've always wanted to do," she says. "I do yoga. That's something I consistently do as well as Pilates. So I've been doing that for the past six months. But I've been doing more squats because you gotta get that booty up–you really can't hide anything when you're up there on that runway–you've got cameras coming at you from every angle."


Try on celebrity hairstyles in the Makeover Studio!