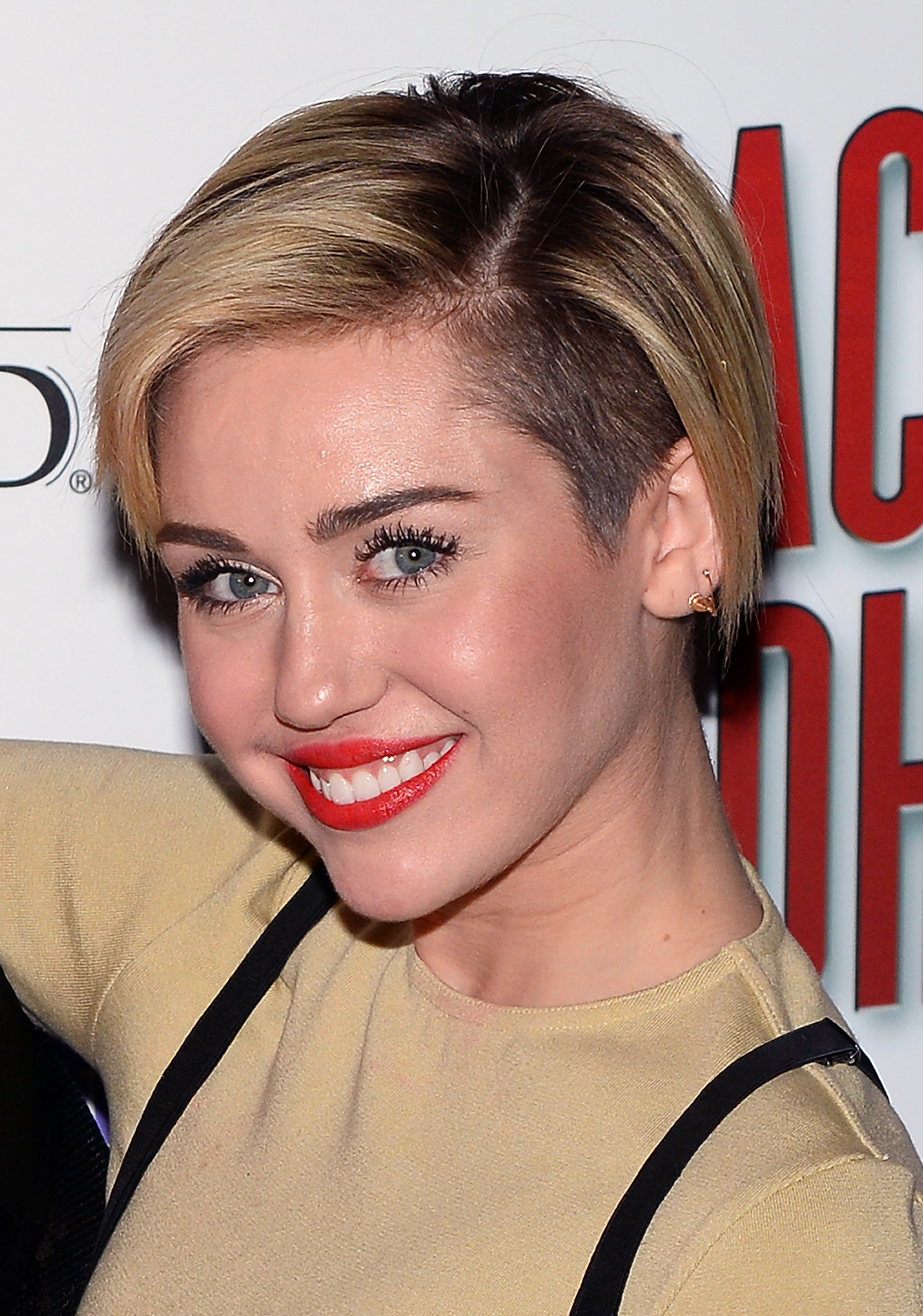 The pixie cut took Hollywood by storm this year with celebrities like Jennifer Lawrence, Rihanna and Coco Rocha all chopping off their longer locks in favor of the short, edgy hairstyle. Our favorite pixie cut of the year, though, belonged to Miley Cyrus, whose image changed the second she ditched her longer hair.
Of course, what goes up must come down, and everyone who gets a pixie haircut will inevitably want to grow out their hair again. The trouble is that growing out a pixie cut is about impossible without some awkward stages, so figuring out a transition that works for you is incredibly important. Miley attended the opening night of Britney Spears' Las Vegas show, showing off her grown out pixie and demonstrating exactly how to look great while growing it out.
MORE: Miley Cyrus Debuts New Short Hair
In this stage, Miley has flat ironed her hair, styling the length at the top down so that it almost looks like a bob, while the side of her head is still shaved short. This way, she can style her hair longer and look like she's working the half-shaved head look with a short bob, but she can also style her hair up or back to look like a longer pixie. It's the best of both worlds. Genius, right?
Image via Steven Lawton/Getty Images