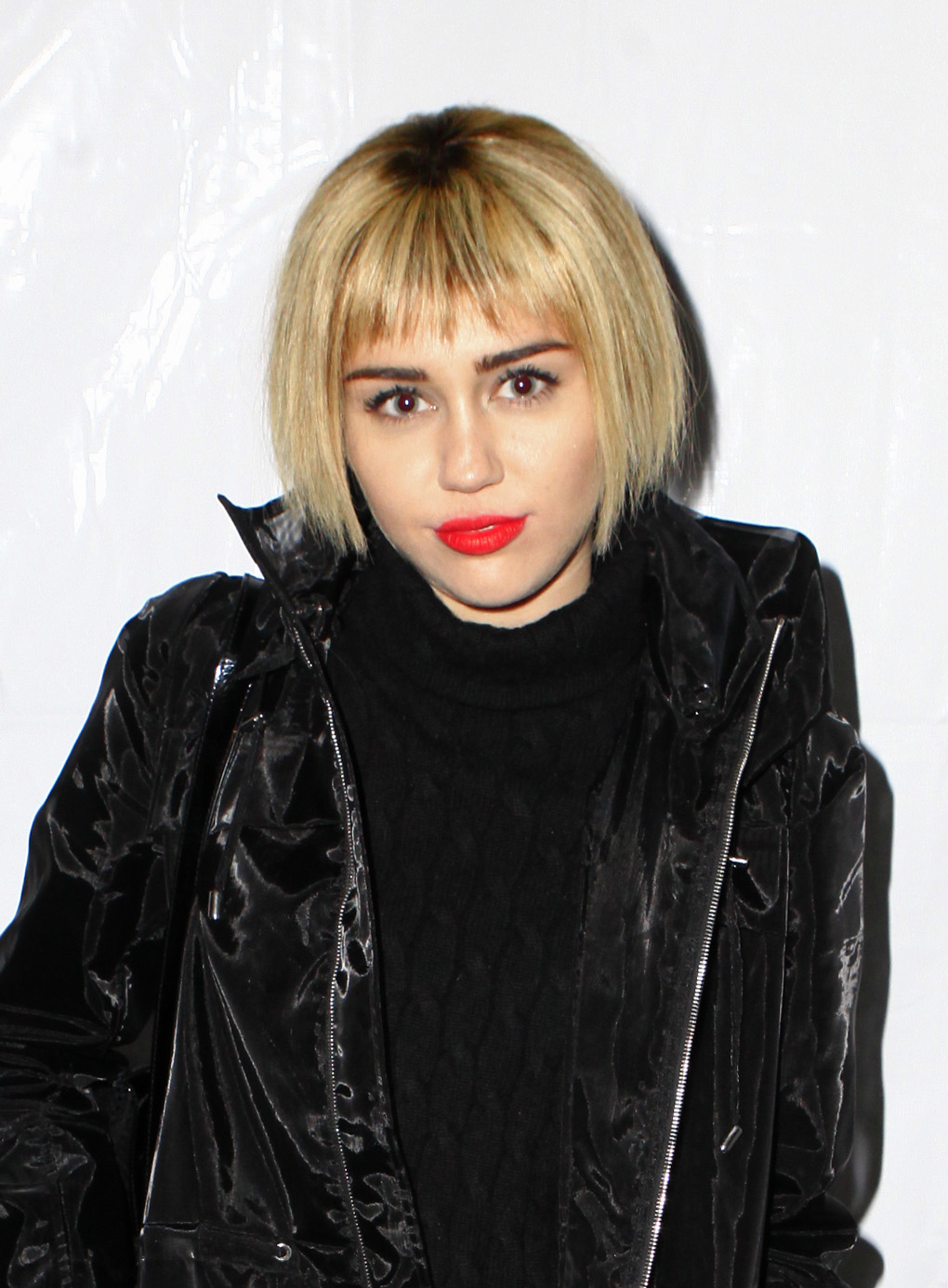 Miley Cyrus has never been one to keep the same look very long. She's run the gamut of hairstyles, sporting everything from long, brunette extensions to a short, bleach blonde pixie haircut. Her latest hairstyle has us scratching our heads more than ever, though, because she's sporting a bob haircut with bangs, and though it's evidently a wig, we're wondering if this is a foreshadowing of how she'll be styling her hair once it grows out.
MORE: Miley Cyrus' Hair: We Rank the Good, the Bad and the Spikey
Considering the singer is in a very transitional phase of her life — she's just turned 21 and her new album, Bangerz, has already topped just about every music chart out there — it makes sense that she'd continue to evolve her look, too. Though we'd wear her tomato red lipstick in a heartbeat, we're not so sure we'd make this chop ourselves.
Take the poll below to tell us your thoughts on Miley's new haircut!
Image via Gabriel Olsen/Getty Images