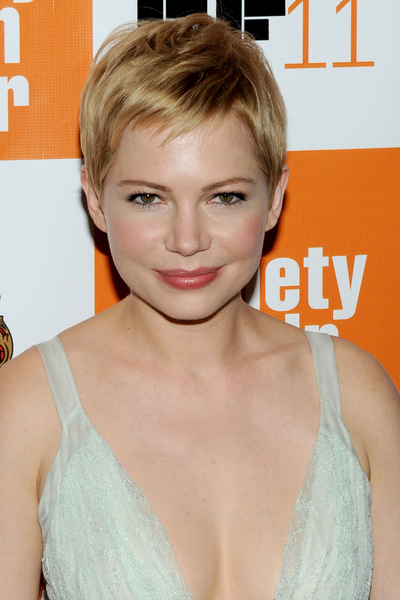 Photo: © Phil Loftus/Capital Pictures/Retna Ltd.
Mia Farrow. Twiggy. Halle Berry. Michelle Williams. Emma Watson. Celebrities have been getting pixie haircuts for decades, causing women everywhere to swoon and wonder if they could achieve the same gamine look with an identical hairstyle. It takes killer bone structure, the right face shape and a certain je ne sais quoi to pull off a crop hairstyle, yet every A-lister who gets one heralds in a new age of pixies.
Michelle Williams, who has been wearing her locks in short, closely-shorn hairstyles for years, is envied by women the world over. Williams' button nose, high cheekbones and small frame make her a perfect candidate for a crop. Nevertheless, the actress insisted in a recent interview in Elle that her short hairstyle wasn't helping her at all in the meeting men department.
"What Matilda [Williams' daughter with Heath Ledger] would love is for her mum to grow out the cropped hair, though that's unlikely to happen any time soon. I've really grown into it—I feel like myself with short hair. And it's been a really long time since I had long hair, five years, Of course, the only people who like it are gay men and my girlfriends. Straight men across the board are not into this hair!'
So why does Williams keep cutting her hair? It's a poignant tribute to her late partner. "I cut it for the one straight man who has ever liked short hair and I wear it in memorial of somebody who really loved it."
Do you agree with Michelle Williams? Do straight men dislike short hair? Weigh in now!


Try on Michelle Williams' hairstyles in the Makeover Studio!