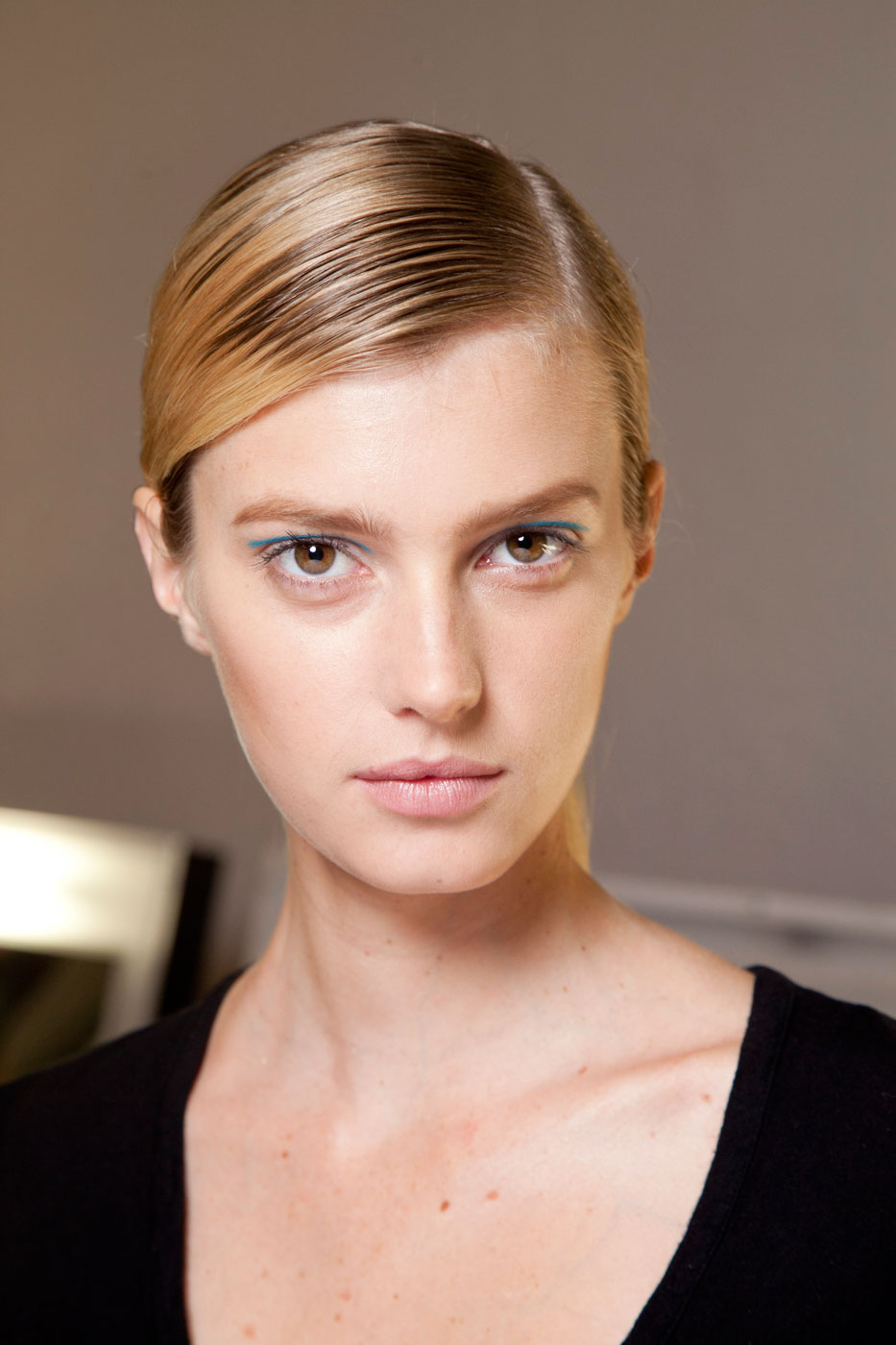 Hold on to your lipsticks, girls: Michael Kors just announced the brand will be launching color cosmetics and body care come August 2013. The man who makes one of the most wanted watches among girls and classic handbags that could stop traffic is finally working his way into the beauty world, past just fragrances.
For those of you who already love the brand, get ready to love a whole lot more in the way of cosmetics. Designing fragrances and color cosmetics around three distinct collections of Sporty, Sexy and Glam, Michael says, "Those three things – sporty, sexy, and glam – have always been the DNA of Michael Kors, and in a strange way, the Michael Kors woman really is all three of those things – it's just that she feels more strongly about one of them at certain given times."
Each collection will consist of two lip lacquer shades ($24), two lip luster gloss products ($24), and two nail polishes ($18) with colors like Diva lip lacquer and Hint nail lacquer in the Sporty collection and shades of Bombshell lip lacquer and Scarlet Sensation nail lacquer in the Sexy collection. In addition, three bronze powders ($50) and skin care products like body creme ($60) and self tanner ($32) will also be available come August. If this collection is anything like the Kors fragrances (and we know it will be), we can already tell we're going to be hooked.
Are you excited about the Michael Kors color cosmetics launch? Tell us your thoughts in the comments below! 
[WWD]
Image via Imax Tree