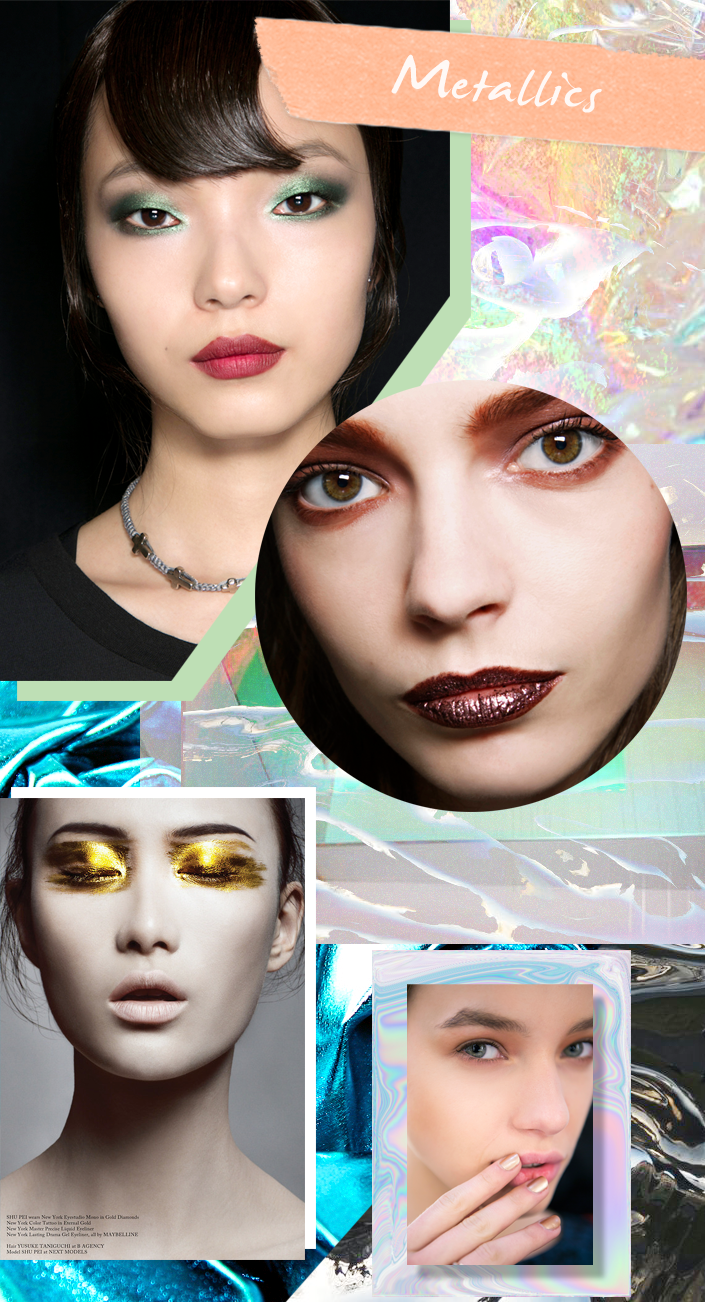 From eyeshadow to lipstick to nail polish, if there's one texture we can't get enough of, it's the metallic finish. Combining a simple look with an edge, metallics practically taking over the beauty world, and we're pretty happy about it. Whether it's the burgundy foil lip at Rodarte or the bronze, brushed metal nail polish at Biagiotti, it's clear that metallics are having a moment.
MORE: How to Wear the Metallic Makeup Trend
The key to wearing the bold look is balance. Pair a gold eyeshadow with a matte lipstick, or a jade metallic smokey eye with barely there blush to keep the focus on the edgier makeup. Also, use metallic makeup sparingly, as too much can quickly look overdone. If you're not quite ready to delve into the world of silvers and bronzes with cosmetics, try an aluminum nail polish instead. Whichever route you opt for, you'll be right on trend.
Images via Imaxtree; Image via Glass Magazine, Photography by Bojana Tatarska