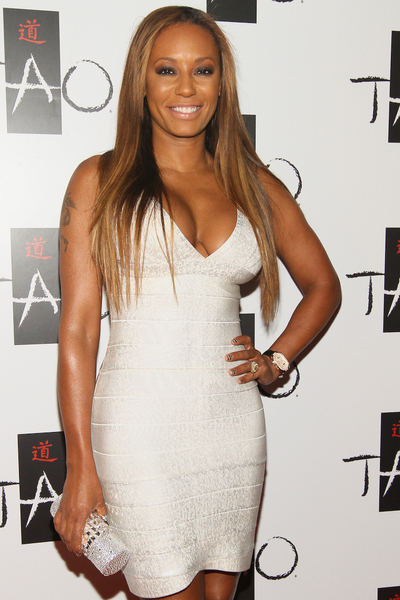 Photo: © Al Powers/Retna Ltd.
Mel B has been made an ambassador for Jenny Craig.
The X Factor Australia judge was unveiled as the new face of the weight-loss firm's Australia and New Zealand branch yesterday. She enlisted the company's help in shedding the weight she piled on when pregnant with daughter Madison, now five weeks.
Check out The Lazy Girl's Guide to Getting Fit!
"I was eating, literally eating morning, noon and night, and it didn't matter what time," Mel B said. "I was just eating. I was a house. I've my humps and bumps, but when a newspaper described my shape as the 'bootylicious, curvylicious, post-baby body of Melanie, I knew I had to do something. I had to get the eating under control
"I have already been exercising but what I need is a little push to help me start eating sensibly," she said. "I really allowed myself the chance to pig out during this pregnancy, so I've got a bit of weight to lose. Life gets a bit crazy when you've got four daughters but it's important for us moms to live healthy and to be in good shape."
"Moms really need to take time for themselves and get to a place where they are happy with their body again. We should not put it off because we deserve more than that. A healthy happy oum equals a healthy happy family."
Jenny Craig boss Amy Smith said Mel had told the company she doesn't like dieting but they have devised a plan that is ideal for women who have recently given birth.
"She loves eating healthy foods and she is thrilled with the health snack options and the amount of fruit and vegetables she gets to eat," Smith said. "Jenny Craig's team of nutritionists and doctors have created a program especially for women like Mel who have recently given birth, that takes into consideration the nutrient levels needed for breastfeeding women."
Check out The Lazy Girl's Guide To Getting Fit!