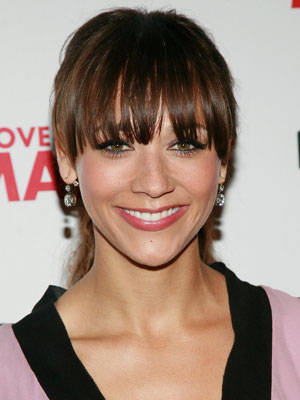 Try on this Rashida Jones' look here
Photo: Charles Eshelman/FilmMagic.com
Wow, what can I say Rashida Jones!!!
I had the pleasure of doing her hair for the Martha Stewart show, as well as for a photo shoot for an international publication called Velvet. If you don't know who she is, she's the daughter of Quincy Jones and Peggy Lipton. She is also on the new TV show with Amy Poehler called Parks and Recreation. It looks SO FUNNY!!! Also she is in the new movie, I Love You Man, staring opposite Paul Rudd and Jason Segel. She said she had so much fun shooting it.
Tip… When using velrco rollers it is better to start of with you hair 100% dry to insure you get the maximum volume and shape from them.
Beauty Is Individual.