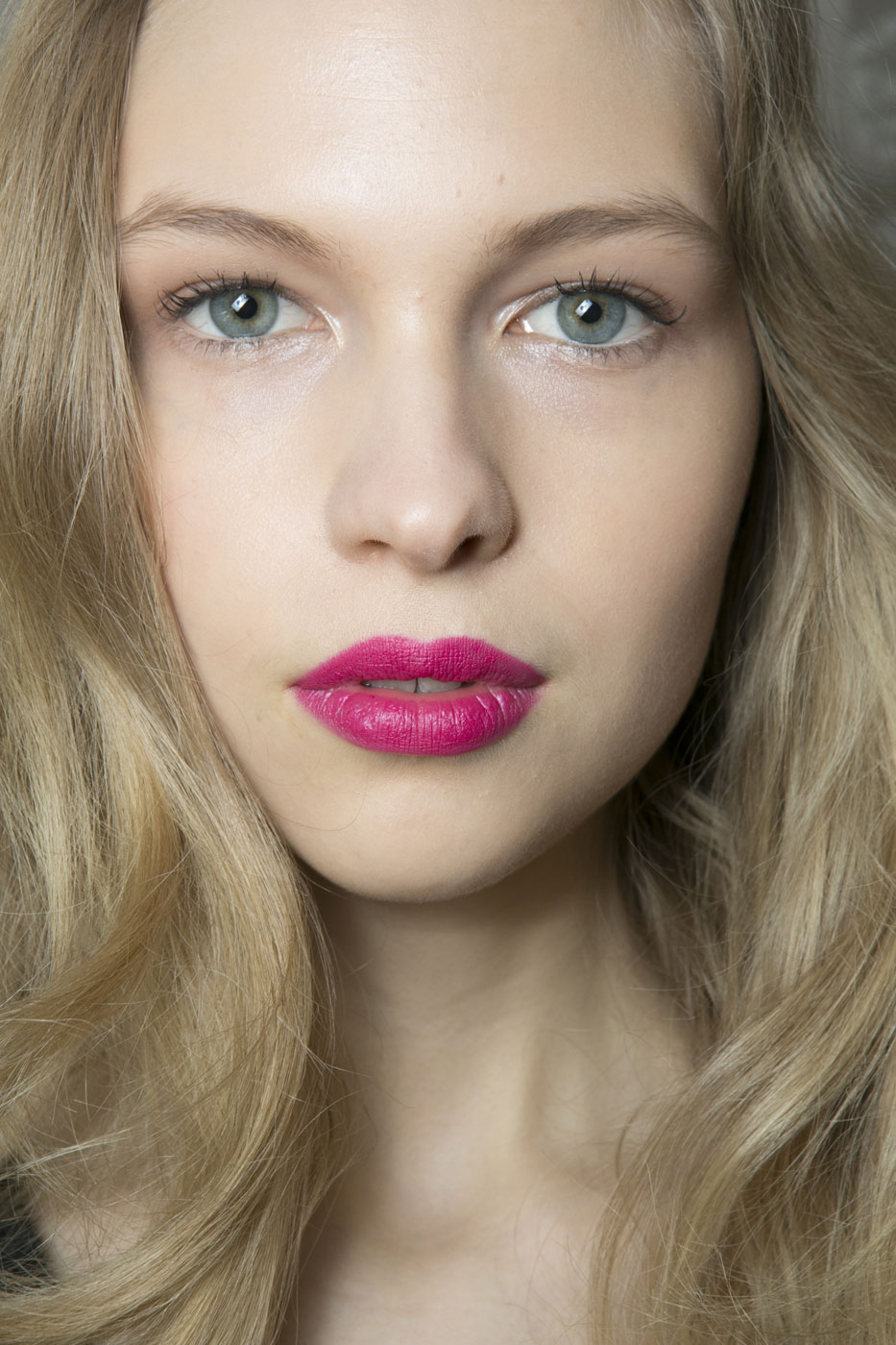 Matte red lipstick usually gets to be the cool makeup on the scene, but now that spring's arriving, pink is stepping up its game. Whether it's bright fuchsia or pale petal, matte pink lipstick is already one of our favorite go-to looks for light jacket weather. Girls who are both new to the pink lipstick game and ready to switch up their look alike can all benefit from a guide to matte pink. We're all for wearing exactly what you want to wear when you want to wear it, but if you're a little unsure, follow the guide below!
First off, undertones: Much like deciding on the best shade of red lipstick, the shade of pink should go with your undertones. If you're cool toned, look for a shade that's got blue or purple undertones, like NYX Shocking Pink. For warm toned skin, go with orange undertones with a color like NARS Carthage.
MORE: Matte Lipstick: All You Need to Know About the Look
Next, time of day: We're 100% into wearing statement lipstick during the day, but just because it's making a statement doesn't mean it needs to be dark. For daytime, opt for a lighter, paler color such as Revlon's Pink Pout. For more of a going out look, really swing for the fences with a bright, hot pink, like Smashbox Fuchsia Flash Matte.
Then, your mood: You may not always be in the mood for a bright lip, but the confidence a bold color can give you is worth swiping some on. Go for a hot pink when you need some extra pep in your step, or switch to a pale pink when you're feeling more carefree.
And remember: Always, always, always use a lip scrub to exfoliate before you apply matte lipstick, and keep your lips hydrated while you're not wearing lipstick with an emollient cream. Nothing makes matte lipstick look worse than dry, cracked lips.
Image via Imaxtree