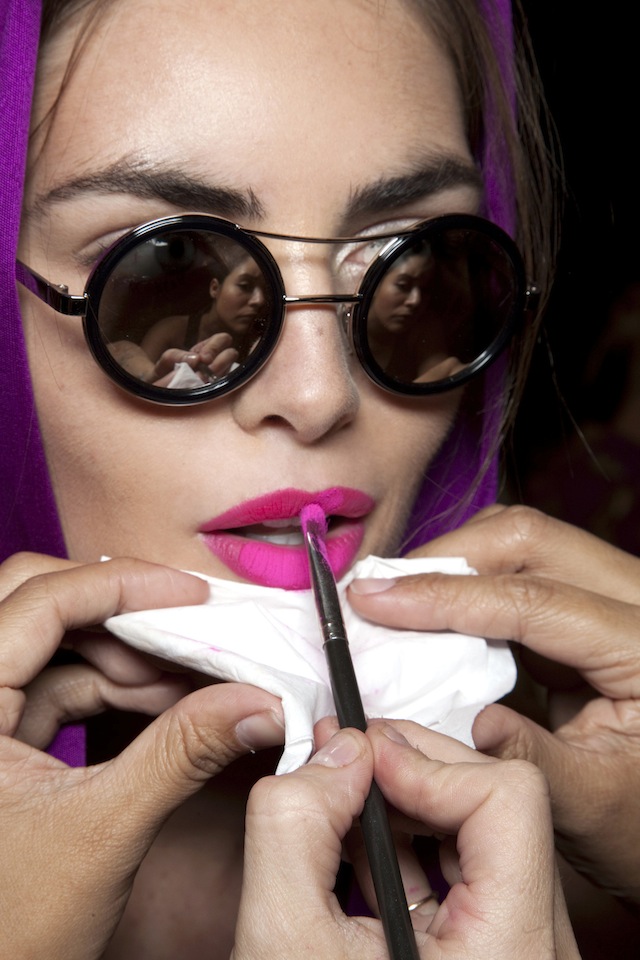 When it comes to a statement-making pout, matte lipstick is the way to go. The product leaves the lip with a velvety finish that stops people in their tracks. From hot pinks to deep burgundies, matte lips are not the easiest of looks to pull off, but when you can, they look flawless. We've rounded up some of our best tutorials and inspiration images so you can find the color that works for you as well as how to make the matte lipstick look work no matter what the season. Click through the links below and start wearing your matte lipsticks now.
How to Wear Matte Lipstick: What You Need to Know
Whether you think your lips tend to get too dry or you never really knew how to properly apply a matte lip in the first place, this guide will help you get the look down just right.
Ask an Expert: How Can I Keep Matte Lipstick From Drying Out My Lips?
The biggest complaint about matte lipstick is the dryness factor – we spoke to an expert to learn how to keep that from happening.
Matte Red Lipstick: The Beginner's Guide
Go through step-by-step on how to prep your lips, which product to choose, and how to actually apply a matte lipstick.
Instagram Insta-Glam: Matte Red Lipstick
Not sure a bold matte lip is for you? You will be once you get inspired by these Instagram pictures!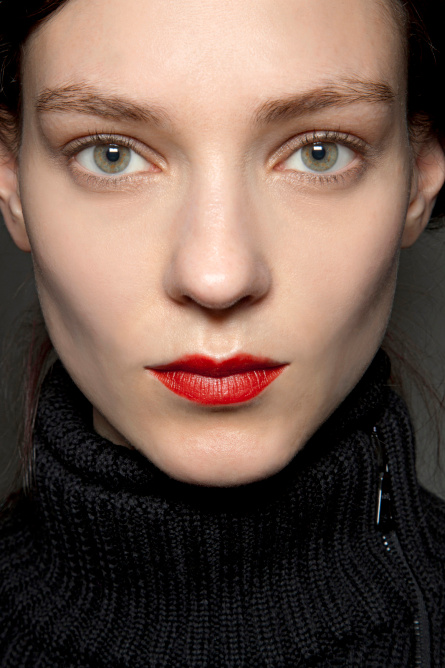 Lipstick Colors: 8 Shades You Should Try This Season
Need new lip color inspiration? We've got eight new shades for you to try to brighten up your look.
Beauty Recipe: What You Need For Beautiful Matte Makeup
Whether you just want matte lips or want to go all-over matte, this guide will help you to get the look.
Trend Spotting: Matte Lips for Spring 2014
It's no secret that matte lips are a trend (for spring and beyond) but get inspired with straight-from-the-runway images (and lipstick shades) to rock yourself.
Our Favorite Tricks to Make Your Lipstick Stay Put
Wearing a bold lipstick isn't an easy task – especially when it's matte – here are our favorite tricks for making that color last.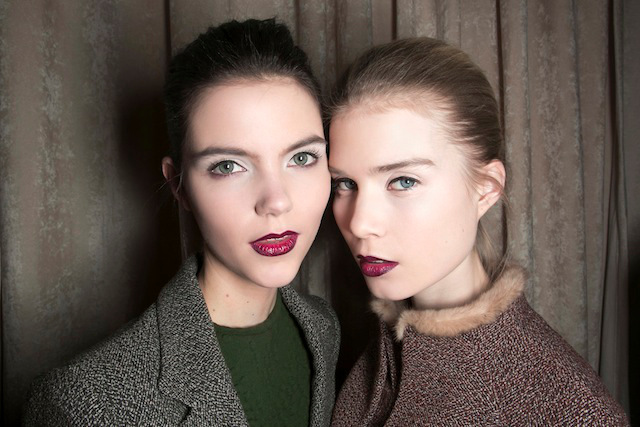 How to Make the Perfect Lipstick Cocktail
Thinking of mixing your lipsticks together to get a favorite color? Learn just how to do it with these tips.
Tricks to Pulling Off a Burgundy Lip
Not all lipsticks are created equal – and the darker ones can be trickier to pull off. Learn how to get a burgundy lip to look just right.
10 of the Best Tips From Pros Backstage at Fashion Week
The pros let us know their tips and tricks for wearing matte lipstick while backstage at fashion week.
'Vampire Academy' Star Zoey Deutch On Falsies, Matte Red Lips, and Date Night Looks
Zoey Deutch of 'Vampire Academy' explains why she's a fan of the bold red lip.
Matte Pink Lipstick: Choosing the Best Shade for You
Ready to try matte pink lipstick? Find the best shade for you based on skin tone, time of day, and your mood!
All images via Imaxtree