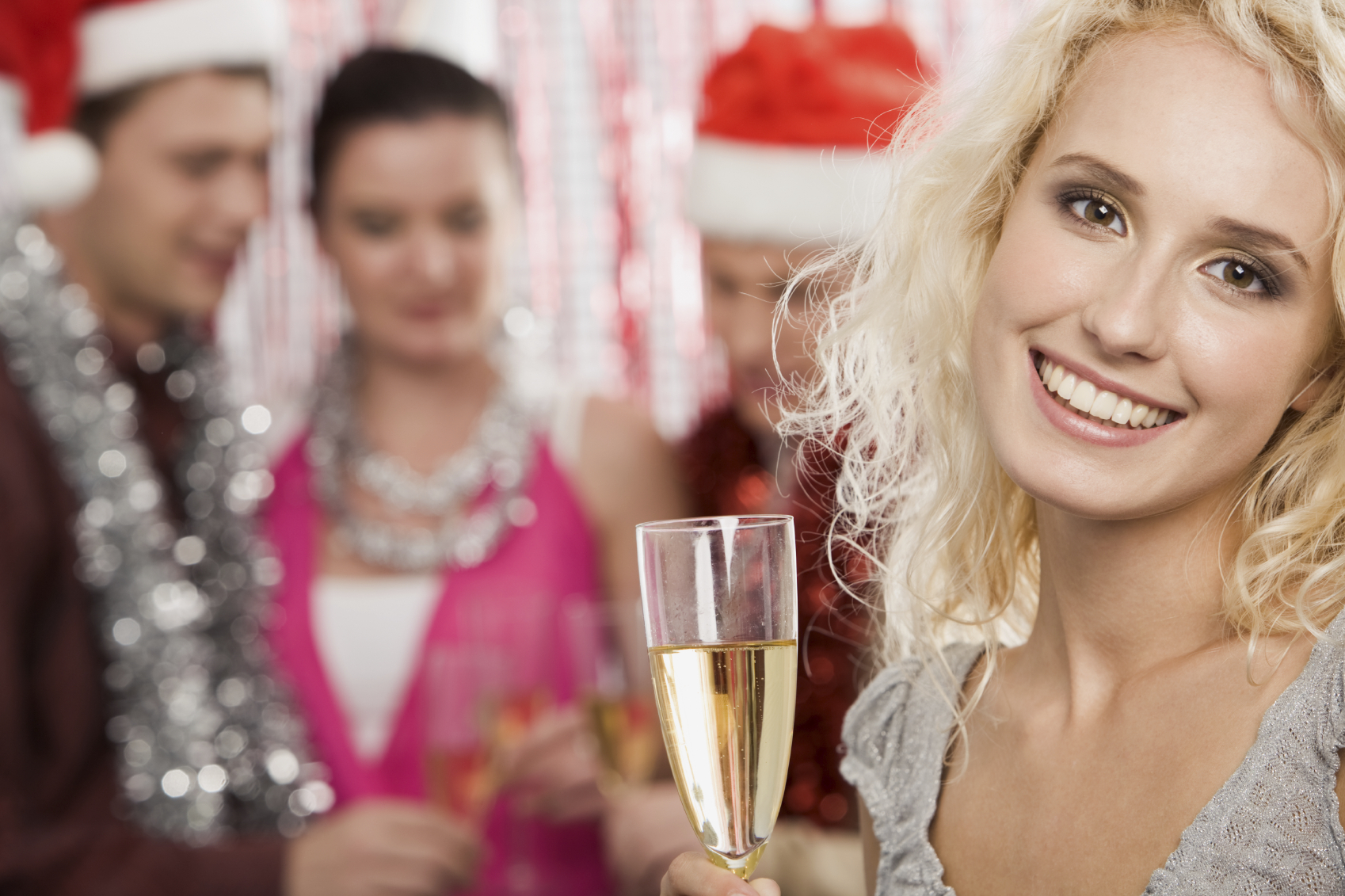 Evening holiday parties might make for great memories, but they also turn our next day beauty routines into a bit of a challenge (seriously, it's so hard to hide dark circles and puffy eyes). Since we'll all be busy decking the halls and sipping on hot chocolate 'til the wee hours of the morning over the next few weeks, we're likely to skimp on sleep more than usual. Luckily, a little bit of prep work and some handy makeup tricks will keep you looking fresh-faced and gorgeous—no matter how tired you feel.
MORE: 50 Gorgeous Makeup Looks for Any Holiday Party
Before the Party 
Hydrate: This step's important before, during and after a holiday party. Drinking enough water will make your skin look better and brighter and will help you feel refreshed and ready to take on the day.
Use the fridge: The two things you should stash in the fridge before you head out for the night? Eye cream and a silver spoon. Gently pressing the cold spoon onto tired eyes and smoothing on some chilled cream is just the soothing relief you need after a night of partying and before a little shuteye.
Fluff your pillows: Add an extra pillow to your stack. Keeping your head slightly elevated will keep fluid from accumulating under your eyes, which helps prevent puffiness.
MORE: 8 Need to Know Tricks for Looking Awake
The Next Morning 
Brighten up: To instantly make your peepers look bigger and brighter, dot the inner corners of your eyes with a light, shimmery champagne colored shadow or luminizer.

Go blue: Swap your regular black mascara for a navy blue hue. The cool color helps to make your eyes look brighter.

Line less: Avoid loading up on eyeliner, especially on your lower lash line. Dark, smudgy eye makeup can bring out any purplish circles that may be lurking underneath your eyes.

Cover up: After losing some quality snooze time, a heavy-duty (but not cakey!) concealer is basically your best friend. Cover up under eye circles, redness and any other discoloration to look less tired.

Mist yourself: If you start to feel droopy throughout the day, try spritzing your face with a facial mist. Not only do most formulas set your makeup, but they also often contain ingredients that help your skin look dewy and feel fresh.
Image via Istock