Supermodel Marisa Miller says her skin looks better at age 31 than it did when she was 23. Wondering how she made that happen? Our friends at HollywoodLife got the scoop from Miller at Cosmo's first-ever Safe Sun Awards, plus great sun tips from Kristen Bell and Cosmo Editor-in-Chief Kate White.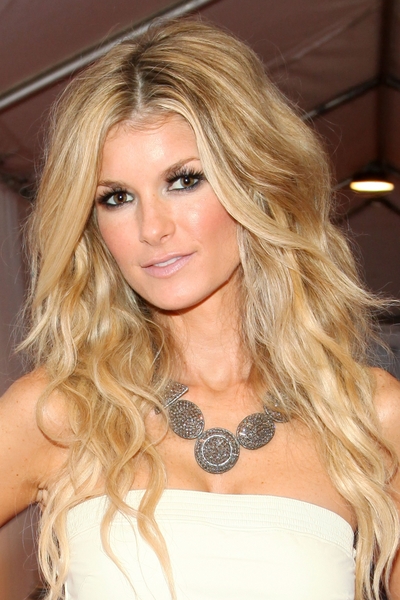 © Christopher Polk/Getty Images
World-famous swimsuit model Marisa Miller, 31, admits she wasn't always concerned about sun safety — but that all changed after she read an article in Cosmopolitan magazine warning about the hazards of tanning and the prevalence of skin cancer starting with women in their 20's.
"I personally have received a lot of the misinformation out there about safe tanning," Marisa told HollywoodLife.com exclusively June 7 at Cosmopolitan's First Annual Practice Safe Sun Awards in NYC. "Tanning beds are not good for you, so I stopped going four years ago and makeup artists tell me my skin looks better now than at 23!"
She went on to share some tips with us on staying fit and healthy!
"I definitely think that as far as diet, its good to cut out like soda, carbs, and alcohol, anything that would make you puffy," she said. "It really helps to eat clean and have a lot of water. As far as workout tips, I like distance bands."
Kristen Bell, 29, agrees with Marisa on the importance of protecting your skin from sun damage.
"This is going to sound obnoxious, but I wear 100 SPF when I go out into the sun, like if I go to the park or go on a hike," she told us. "But on a day to day basis, my body lotion and face lotion both have SPF 30."
Kristen even revealed her favorite brand: "I wear Neutrogena 75 and 100, which I love and I carry it with me everywhere."
Kate White, Editor-in-Chief of Cosmopolitan, decided to host its First Annual Practice Safe Sun Awards in an effort to raise awareness of skin cancer dangers.
"We heard that melanoma was becoming the most prevalent cancer for women in their 20's which is shocking," says Kate. "A lot of young women think that its okay to go out in the sun as long as they don't burn … but a tan means that your skin has been damaged, you really need to wear total sun protection."
-Catherine Doyle