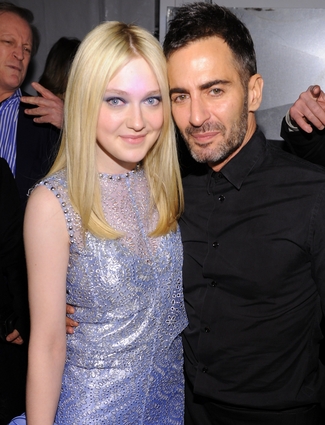 Photo: Getty Images
One of the things we love so much about the beauty industry is that there are so many options. There's never just a pink lipstick. Instead, there's a fuchsia, bubblegum, rose and about a million shades in between. So when a new line comes out, I'm always excited for the new choices ahead. And with Marc Jacobs creating a makeup line for the near future, I know we at Daily Makeover will not be disappointed!
Thakoon's Polish Collection For NARS
Jacobs, whose newest fragrance, Dot, is launching in July, is starting a color cosmetics line with Sephora.
"I see makeup, fragrance – everything, really – as an opportunity," Jacobs told WWD. "The idea of choosing a color for your lip, or an eyeliner – it's just such a delight. The ritual of waking up and making those choices is something people really enjoy."
A designer venturing into the makeup industry is by no means new. So can we expect anything new from one of our favorite designers?
"We currently are working on defining what Marc Jacobs cosmetics will be, what they'll say, what makes them distinctive," the designer said. "I think that will take some time, but the first meeting was good."
Sadly, there is no set launch date, so we may have to wait a while. Would you purchase makeup from Jacob's new line, or are you a loyal customer to your tried and true makeup line?