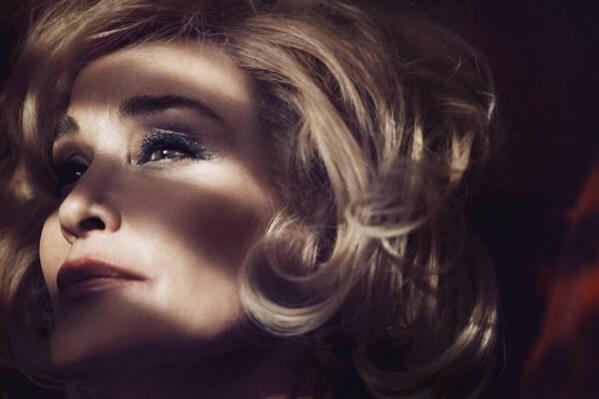 We were all a bit curious during Marc Jacobs' fall 2014 show when he had actress Jessica Lange perform a "spoken word" throughout the entire runway presentation, but it appears as if the connection between the brand and the "American Horror Story" actress now makes sense. Marc Jacobs recently announced that the newest face of the beauty brand would indeed be Lange herself, giving fans a sneak peek of the campaign shot by David Sims.
MORE: What's Missing From Miley Cyrus' Marc Jacobs Ad
The ad campaign features a close-up image of Lange with a sultry smokey eye and nude lip, and tousled blonde bob. The legendary actress will be a juxtaposition to Miley Cyrus, who recently became the face of the fashion side of the house. While Jacobs is known for his sleek packaging and love for neutral nail polishes, his spring collection (which Lange is fronting) definitely has some fun pops of color, so we're interested in seeing the full campaign.
What do you think of Jessica Lange as the new face? Let us know in the comments below!
Image via @MarcJacobsIntl