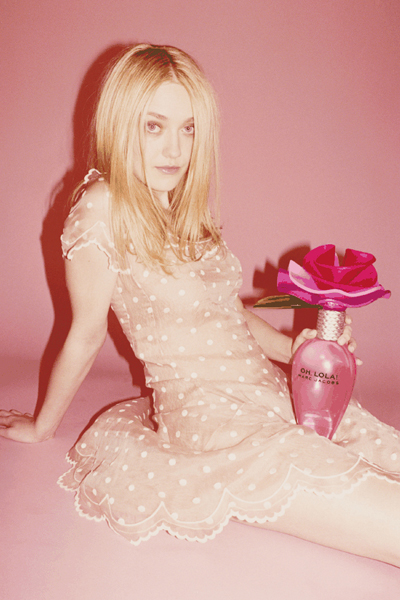 Photo: © Marc Jacobs
When Marc Jacobs solicited Dakota Fanning for his latest
fragrance campaign, it seemed like the perfect pairing. Stylish and sophisticated
Fanning posing for the quirky, cutting edge designer. What could go wrong? Oh
right, child pornography.
Check out more sexy scandals in I'm Too Sexy For My…Age?
The British Advertising Standards Authority (ASA) has banned the
scandalous Oh, Lola! ads due to the "sexually provocative" styling of 17
year-old Fanning. For those who haven't seen the Humbert-approved photos,
Fanning is posing on the ground and giving the camera a sultry gaze with a
phallic-shaped perfume bottle nestled in her crotch.
Jacobs selected the young actress as the Oh, Lola! spokesmodel after seeing The Runaways film, in which Fanning starred alongside (and made
out with) Kristen Stewart.
"I knew she could be this contemporary Lolita," Jacobs said. "Seductive, yet sweet."
While the ASA finds the ad more "seductive" than "sweet,"
fragrance production company Coty says no official complaints have been
reported, and that there is nothing about the styling that suggests Fanning is
underage.
What do you think about the U.K.'s Oh Lola! ban? Tell us in the comments below!


Try on Dakota Fanning's hairstyles in the Makeover Studio!