Mara Hoffman is essentially the chic bohemian's designer. Her collections are always chic and effortless without too much fuss, but always look like they were clothes you found while traveling the world (if beachy sun-kissed locales were the only places on your itinerary).
The main inspiration for the beauty (and clothes) at her NYFW F/W 2015 show was Luke Skywalker– her interpretation being a whole bunch of models outfitted as desert dwellers of Tattoine.
The makeup was done by Maybelline– all products you probably already own or very easily can acquire from any drugstore. The Color Tattoo creme and powder shadows were used as highlighter as well as a metallic overlay on top of a smoked-out base using the Kajal Master liner in grey. Master Glaze colors  #40 and 60 were used on the cheeks and cheekbones for a tanned and dewy look.
The hair is arguably the most impressive, lead by Thomas Osborn from Catwalk by TIGI, he created this intergalactic warrior princess look using hair extensions and lots of nimble fingers. The braids are meant to be textured and lived-in, with a halo of flyaways as a romantic touch– there is no sacrifice of beauty for practicality. If you'd want to re-create it yourself, you should probably have a lot of hair to begin with.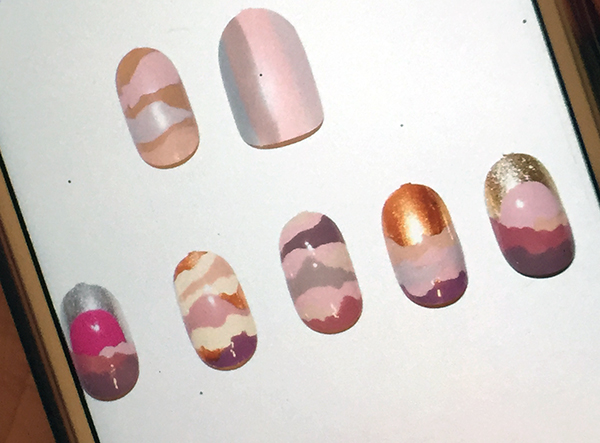 Nails were a sand art fanatic's dream, using 5 different Zoya colors– some of which are yet to be released. It's a layered abstract desert sunset, mixing matte and shimmers for a textured appeal.
All in all, once the models threw on the collection, the whole look was stunningly ethereal. We'd gladly set up shop on Tattoine (granted we take enough SPF with us).