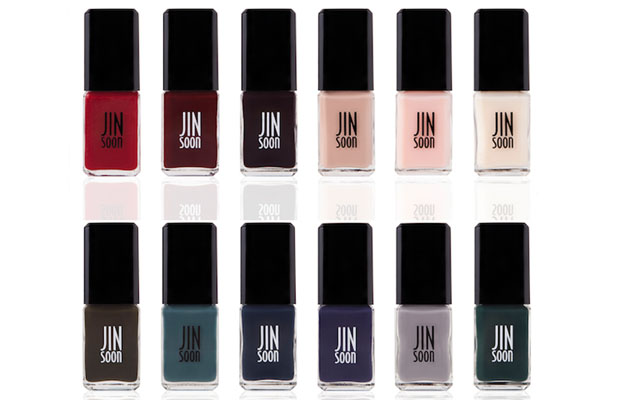 Jin Soon Choi, the magician behind many of the model's hands on the runways season after season, is launching her very own lacquer line this fall. Noting that she doesn't think much of the new trends of nail art and gel manicures, Choi is going after quality — and beautiful colors — for her line. An industry pro (who has over 25 years of experience in the nail world) told Style.com that "High fashion doesn't do glitter. But [it] is all about color — and high gloss without shimmer. I want to challenge [people] with a classic but more modern way of thinking about fashion."
Choi felt that something was missing in the world of nail polish (that often seems to be overflowing with options) but that void was "just regular nail polishes" with expert formulas and classic colors — instead of the shockingly bold products that lack in quality. So, Choi will be introducing two new color ranges, a staple collection and more of a trendier set. The Quintessential collection (which will be her staple line, seen in the top row pictured above) features shades such as Coquette (a rich red), Audacity (a deep wine), Risque (a blackened cherry), Nostalgia (a pink beige), Muse (a sheer pink) and Tulle (a transparent nude). The La Mode collection leaves room to play with a variety of shades. The six colors are named for some of Choi's favorite runway stars.
Being a long time manicurist (and salon owner) taking care of nails is a high priority for Choi. So, she's also launching a strengthening base coat, called the Power Coat, that includes biotin, diamond particles, phycocoral and keratin amino acids to help encourage strong nails and a glossy, chip-free manicure. An extra bonus is that all of Choi's polishes are 5-free. The polishes will debut at Theyskens' Theory this fashion week, and we're excited to see which shades hit the runway first.
Jin Soon Nail Lacquer, $18 each, available August/September 2012 at www.spacenk.com