I was blessed with a hearty head of hair. In order to get my hair to look decent, I have to put a ton of product in it and take my Chi to my locks.I don't mind the straight hair, but sometimes a girl wants some waves, ya know?
I read about this curling machine in September's InStyle. It was like a curling iron but without the clamp (my apologies; I completely forget what the brand was). I thought, "That's cool. I can do without the clamp."
Being the impulse shopper that I am, I decided to wander around the super-stocked CVS in my neighborhood and find something similar. I happened to stumble upon the Infiniti Conair You Curl.
It was just like a curling iron, but without the clamp. You wrapped your hair around the barrel and voila! Waves!
I had a wedding to attend, so I decided to take the You Curl out for a spin.
Here I am before, with straight hair: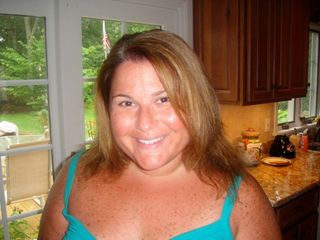 And here is the finished product!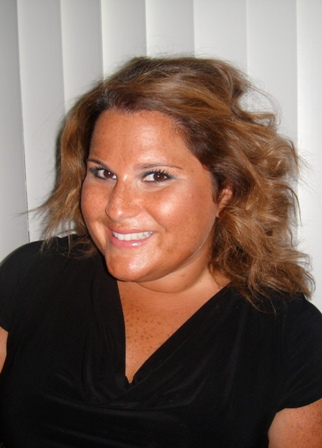 Back: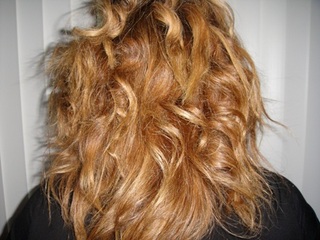 And here I am with my curly hair 5 hours later posing with my sister. This is after dancing and singing at the top of my lungs: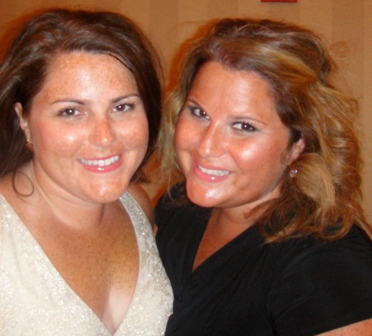 I love the waves and the volume this machine gave my hair. It took me kind of a long time to do it what with all of the wrapping and you can't really use big pieces, but once I get used to it I'm sure the process will go quickly!
Definitely worth the $40.00
Click here for more information on where to buy!