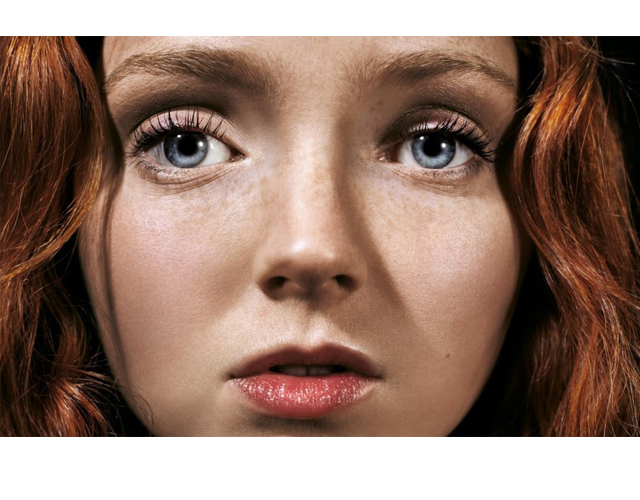 As we welcome new seasons, it's always interesting to see which hair trends catch on – everyone remembers the ombre craze – and this season, it is already very apparent that redheads will be a popular front runner. Stars such as Ariel Winter, Dianna Agron and Rachel McAdams have all gone for the vibrant hue in just the past few days, and there's no telling how many others will follow. We also can't forget about the classic redheads such as Jessica Chastain, Christina Hendricks, and occasionally Emma Stone who have gorgeous shades that are often requested at salons.
But, whether you're a natural-born redhead or bottle dyed, you know that your makeup routine tends to differ from a blonde or brunette's, simply because you cater a bit more to your striking hair hue. Most of you are no longer afraid to pair a red lip with your red hair (if you still are, don't be – this season is all about a bold lip), but figuring out which makeup shades suite you best can be a a challenge. Below are our best tips for constantly putting your best foot forward as the striking redheaded beauty that we know you are.
Go For Shimmering Shadows: 
Metallic shadows are of course in for the spring season, and these shimmering shadows work well to illuminate the often fair complexion of a redhead. Choose shadow shades that are peach, beige or golden, and if you have olive or darker skin tones, try adding a bit of brown or green into the crease for added dimension.
Be a Slave to Skin Care:
With any fun hair color, the best way to pull it off is with gorgeous skin. Really now – isn't this the one thing that we're constantly striving for? Although you've heard most of this before, we'll say it again: never go to bed with your makeup on, always wear SPF, and try to exfoliate a few times a week with a gentle exfoliant. If you're not big on foundation, try a lightweight tinted moisturizer during the day or a CC Cream, like Clinique's new CC Cream that combines both color, SPF and brightening ingredients to help give you a dewy glow.
Try Statement Lips:
Like we previously mentioned, this season is all about the statement lip. Since you already have the statement hair color, you'll have no problem standing out in a crowd with a red lip to complement your bold strands. There are a few tricks of the trade to remember when trying to pull off this "matchy-matchy" look though – but mainly, go by your skin tone, not your hair shade. To determine your skin tone, always remember the "jewelry trick" –  hold up a piece of silver jewelry and a piece of gold jewelry to your skin and determine which looks better. If it's the silver, you have a cool skin tone, and typically have pink, red or blue undertones (so look for a blue-based red lipstick).
If the gold jewelry looks better on you, you have warm undertones, which means that you typically have yellow, golden or peach undertones and want to find a red lipstick that is an orange-based red.
Frame Your Face:
Looking great isn't just about properly applying your makeup – creating the correct shape to your brows plays a big role in the frame of your face as well. And, like we all know, brows have come to the forefront of trends over the last few seasons, so no one wants a butchered little brow on their forehead. If you don't have naturally bushy brows a la Cara Delevingne, learn how to add some definition to yours by filling them in with a brow pencil or powder. We love the Benefit Cosmetics Brow Zings kit because it provides you with a handy mirror, brow wax for shaping and powder to do your brows just about anywhere!
Protect Your Hue: 
If you're not a natural redhead and chose to dive in and dye your hair red this spring (or are a dedicated, tried and true bottle redhead) you know that it takes maintenance to maintain the color. Make sure to keep your washes to a minimum (every other day if you can) and try out some of the latest in shampoos meant for redheads, like Pureology's Reviving Red. Also, keep in mind that since your hair is colored, you'll want to treat it and nourish it, so invest in a few hair color masks or extra nourishing shampoos.
Image via Fashiontography, by Olaf Blecker