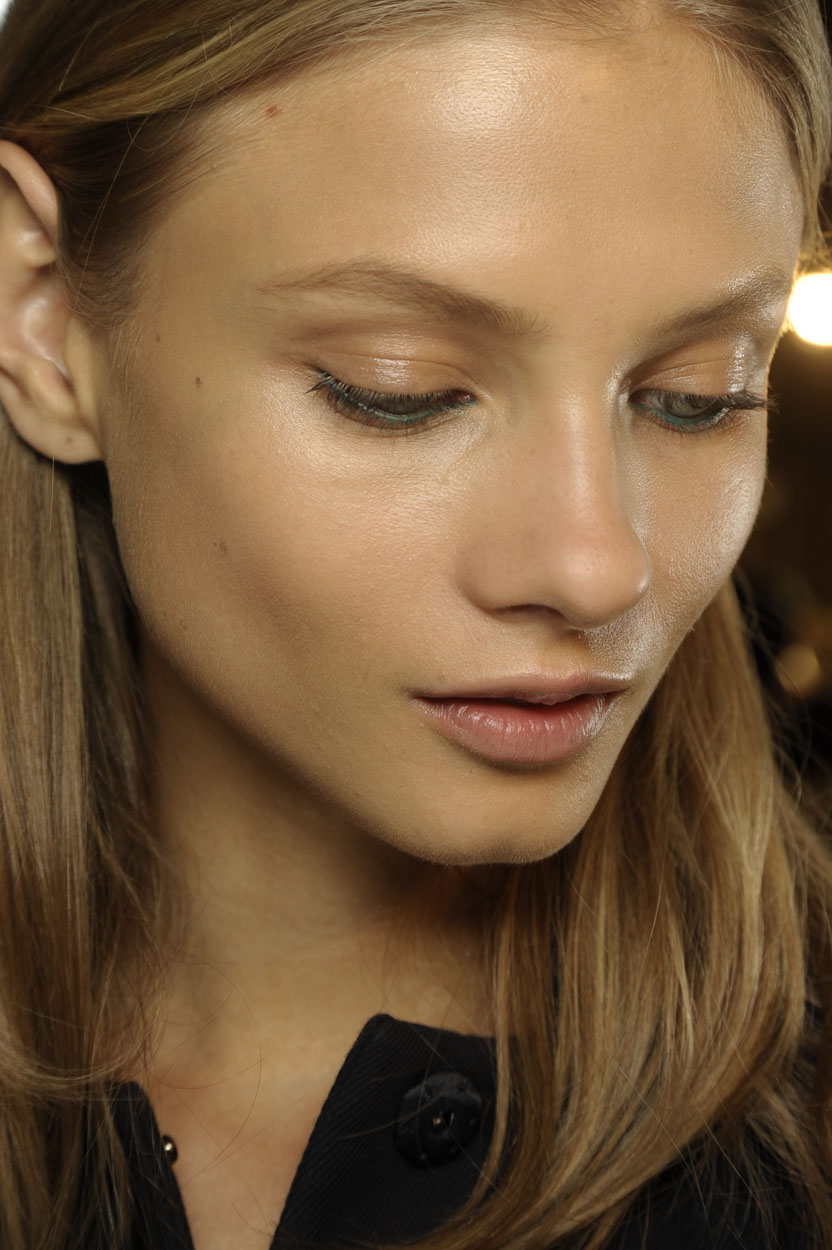 When you wake up to a new breakout in the morning, you're left with two options: You can slap on some spot treatment and proudly wear your tell-tale pink Mario Badescu spots out in public, or you can cover the offending pimple with concealers and pray no one notices the flesh-colored welt on your face. The problem with the latter, of course, is that you're only aggravating the problem further and not giving your skin a chance to heal itself.
Now a new wave of cover-up is making its way down the makeup aisles, with products that promise to heal existing blemishes while concealing them during the day. Can makeup actually be good for acne-prone skin? Dermatologist Heidi Gilchrist, MD thinks so.
"Makeup, for the most part, will not break you out. This is a myth that is a holdover from heavy foundations that were available in the 1960s and 1970s that contained comedogenic (pore-clogging) ingredients such as petroleum-based ingredients. Virtually all makeup on the market today is non-comedogenic (won't clog pores), and can be quite useful to camouflage acne."
When it comes to makeup that actually treats current breakouts, Dr. Gilchrist recommends looking for products that contain salicylic acid. "It is a beta hydroxy acid useful for gentle exfoliation of the pores. Unlike most ingredients, salicyclic acid is a tiny molecule and it is oil soluble. Both these properties literally allow it to travel down into your pores and wash out the excess oil and debris that can cause breakouts."
If you think that this means skin-clearing makeup can take the place of your nightly skincare routine, think again. "Salicylic acid is a nice ingredient, but acne can be tough to treat and almost always requires combination therapy," says Dr. Gilchrist. "Women should visit their board-certified dermatologist for prescription acne treatment rather than simply covering the problem with make-up." That said, the new acne-fighting foundations can help give your current routine a boost.
Skin-Clearing Makeup To Try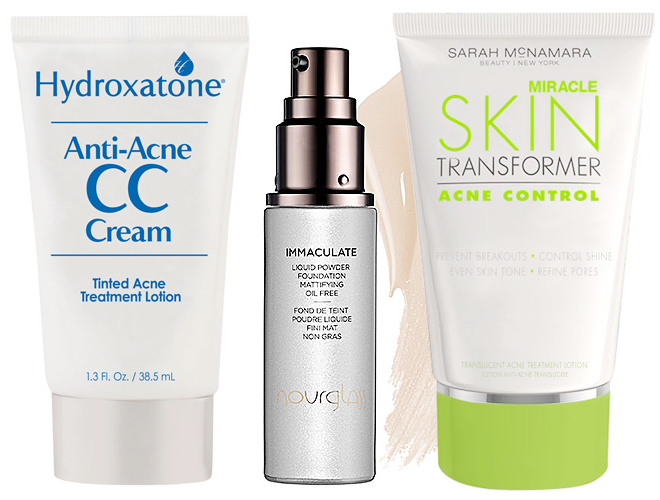 Hourglass Immaculate Liquid Powder Foundation ($55, sephora.com)
Dubbed by the company as the "Miracle Foundation For Oily Skin," this liquid foundation transforms to a powdery finish the second it hits your skin. Not only does it withstand humidity and keep even the oiliest of skin matte, but its use of kaolinite clay absorbs sebum so pores are minimized and the severity of breakouts is lessened. After a couple of uses, I was a believer in this foundation's bold claims.
Hydroxatone Anti-Acne CC Cream ($39, ulta.com)
Most CC creams aim to cover skin's imperfections, but this new CC crem actually helps heal them. The makeup is full of beneficial ingredients, like salicylic acid, anti-microbial peptides to help control the proliferation of P. acnes (the bacteria that causes breakouts), and gorgonian extract to reduce redness. On top of that, it's also made to keep skin hydrated and youthful. 

Miracle Skin Transformer Acne Control ($48, sephora.com)
This tinted moisturizer helps to cover up redness caused by breakouts, as well as prevent future blemishes from occurring. The formula contains SMARTsal10, a combination of salicylic acid and anti-microbial peptide-10 that heals old blemishes and acne scars, as well as keeps skin clear. In case you like the formula so much you never want to take it off, they also made a clear version that can be worn to bed at night.