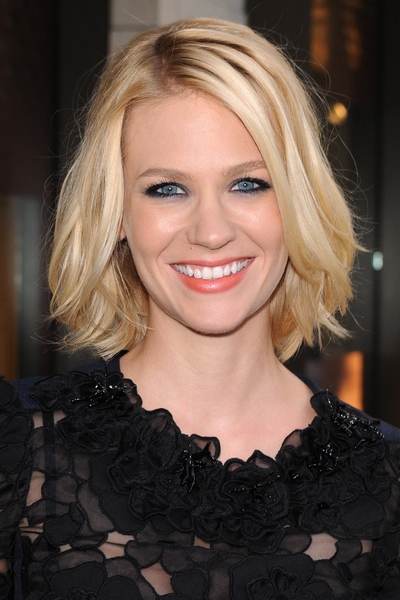 Photo: © Jean Baptiste Lacroix/WireImage
During the hot summer months, it's easy to get overwhelmed by the heat. Keeping your face looking flawless can be a challenge as the temperature climbs. Fortunately there are a few simple makeup tricks to help you stay fabulous when the heat is on.
Protect Your Skin
Keep your skin moist, healthy and protected with a foundation or tinted moisturizer that contains SPF. These skin savers will keep your skin protected and hydrated while evening out your skin with a beautiful flawless finish. Try: LORAC Anti-Aging SPF Breakthrough Performance Foundation. Don't forget about your lips, they need to be nourished and protected too! Find a lipstick that's creamy and moist with SPF and comes in great summer shades like coral, rose, pink and bronze.
Picture-Perfect with Powder
During the hot summer months we can get a little too shiny–powder helps your makeup stay-put, takes down the shine on your forehead, nose and chin and gives a silky-smooth finish. Powder is great for touch-ups on-the-go; it instantly makes your skin look fresh and flawless!
Long-Lasting Liner
Go from day-to-night with a long-lasting, water-resistant eyeliner. For day, add a thin line of black eye liner along top lashes for a smudge-proof, budge-proof, smooth, clean line that lasts in the summer heat. For hot steamy nights, wing your eyeliner with a flick at the outer corner for a sizzling summer cat eye!


Get a summer makeover in the Makeover Studio!
As one of the web's largest beauty sites, DailyMakeover.com constantly receives products from beauty companies for editorial review. Please read our Editorial Ethics Pledge if you'd like to know how we select products to feature.

GUEST EDITOR: CAROL SHAW

Carol Shaw is a Celebrity Makeup Artist and Creator of LORAC Cosmetics. She is THE red carpet makeup expert, having worked with Hollywood's leading ladies like Debra Messing, Rachel Bilson and Nicole Kidman, among others. Whether you're walking down the red carpet or just along the city streets, Carol's got the insider tips and tricks for how you can make an Oscar-worthy entrance.