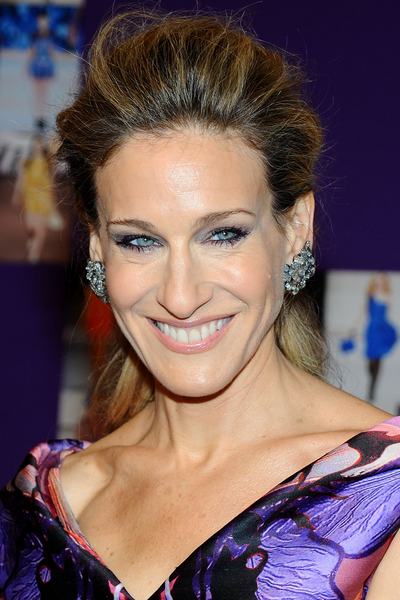 Photo: © Jamie McCarthy/WireImage
Want to give your skin a lifted, more youthful appearance? Skip the plastic surgery and just use makeup instead! "It's amazing how with the right products, tools and techniques you can take years off of your face. The trick is to find the right products that will help to lift and define your features," says Marc Reagan, a Bobbi Brown Beauty Team Artist. Read on for his tips on how to use makeup to look younger now!
To lessen the look of fine lines and plump up the skin, make sure to layer two moisturizers on top of one another. First, use a light-weight hydrating moisturizer and then pat a denser balm over it to really lock in the moisture. Doing this before applying makeup will soften the texture of the skin and make it feel plump and cushioned.
Nothing instantly creates that well-rested look (no matter how tired you are) and brightens the entire face like under-eye concealer. Apply using a concealer brush starting at the inner-corner of the undereye and blend with your finger. Set with pale yellow powder to help last all day.
A pop of pink blush will instantly lift your complexion. Bobbi Brown Pot Rouge is an easy-to-blend cream formula that can be applied using your fingers to the apples of the cheeks and can also be used as a lip color.
For full looking lips, try a light-reflecting lip gloss, either on bare lips or on top of lip color.
Using short strokes, apply an eye brow pencil into sparse areas of the brows to give to add definition and frame the eye area.
Nothing defines your eyes quite like eyeliner. Use a shade that is darker than your eye color and line the entire upper lash line starting at the inner corner. Make sure that the line thickens as you reach the outer corner of the eye.
Apply mascara from root of lashes to the tips. Using a black colored mascara will give maximum lift and definition to the eye. Always use at least two coats.
Using makeup to make yourself look younger is a useful skill to master. "It's a great way for women to enhance their natural features, while at the same time freshening up their look, all without surgery," says Reagan.