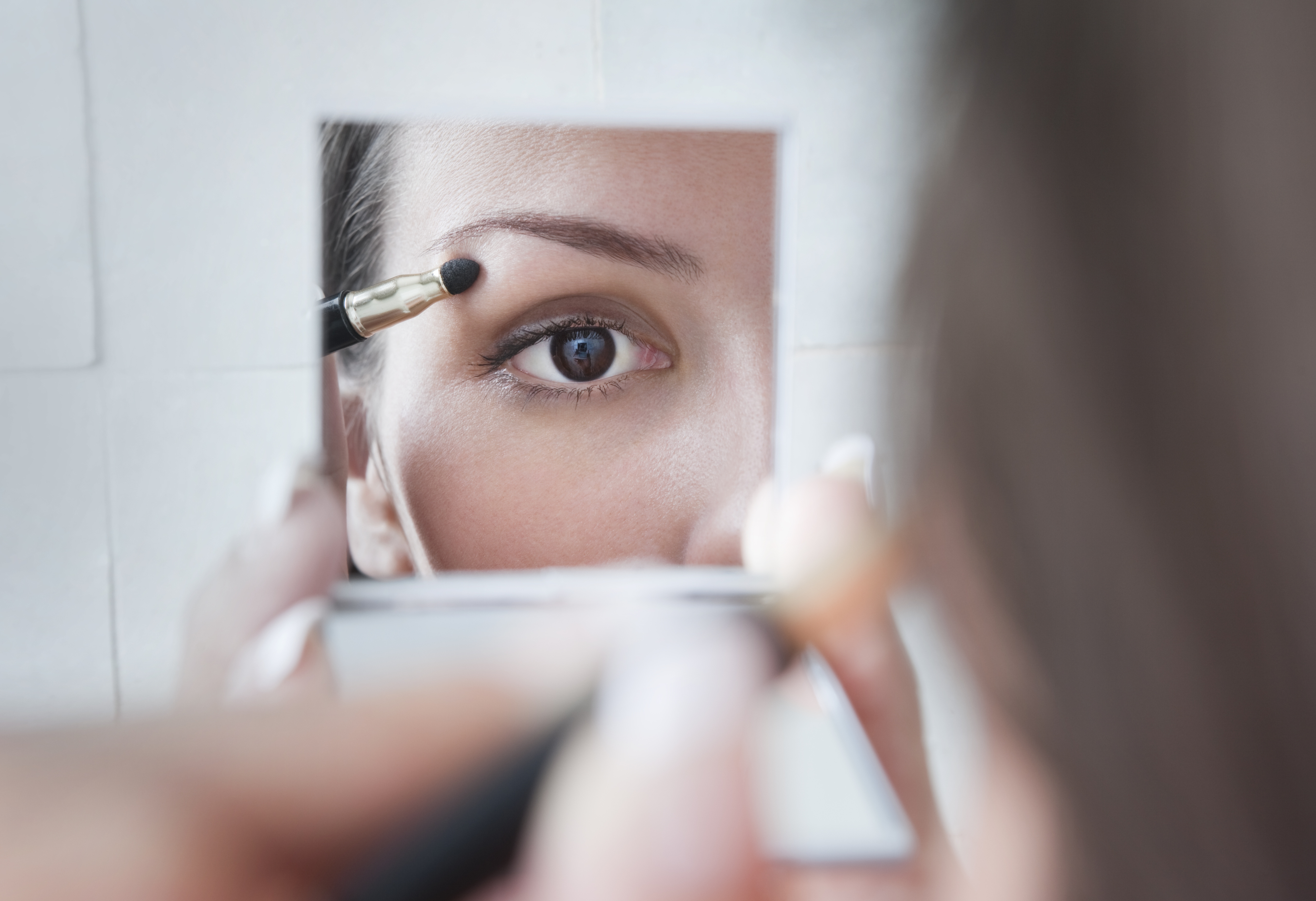 Since we are lucky enough to work with a bevy of experts who drop excellent tips on us without blinking an eye we figured it was due time to share them with the rest of you. With Ask an Expert, we'll be reaching out to some of our favorite pros in the industry with the beauty questions that you send in via social media (with the hashtag #BeautyHelp). So please, send in your critical beauty questions and we'll get them answered for you!
Our favorite part of makeup is the fact that we can customize it to emphasize exactly what we want to stand out. If you want your brows to look bolder, your lashes to look longer or your cheekbones to look more structured, it's all possible with simple techniques. For ladies with small eyes, making them look bigger is as easy as flicking your eyeliner at a certain angle. Below, celebrity makeup artist Terri Apanasewicz explains makeup for smaller eyes.
MORE: Fake It Until You Make It: Bigger Eyes
Q: @HawaiianLadyAer: I have a question: How do you do makeup on small eyes? #BeautyHelp
A: "I generally keep it pretty simple since the whole idea of makeup is to enhance your own unique beauty. I usually use a fairly strong color all the way from the lash line to above the crease, always making sure to blend that top edge. For more drama use a black liner (I prefer gel liner) along the lash line to the outside corner. The look your going for will determine the angle & length of the liner at the outside corner. I'm a big fan of using eyeshadow under the bottom lashes for more definition of the eye. This being said, makeup is an accessory that can simply be washed off and redone if you don't like the result." — Terri Apanasewicz, Celebrity Makeup Artist with a client list including Mila Kunis, Gisele Bundchen and Lady Antebellum.
Image via Dimitri Otis/Getty Images