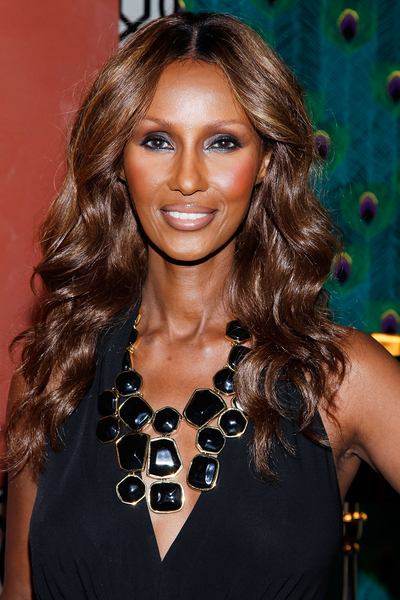 Photo: Jason Merritt/Getty Images
I was recently visiting with my family when my aunt Pam told me how frustrated she was with fashion and beauty magazines because every makeup tip was geared towards the young. She expressed her concerns about getting older and wanted to know my secrets to looking her best at a more mature age. Here are my top ten tips on skincare and makeup for the beautiful mature woman.
1. Add more moisture to your total skin care regime. Switch from cleansing gels or bars to cleansing milks that are more hydrating. Use face creams that are richer and will add the extra nourishment your skin now needs instead of lotions. Make sure you apply a lip balm before going to bed each night to ensure a soft smile in the morning.
2. Stay away from dark, matte lipsticks. Our lips can become smaller as we age, so you will want to switch to sheer or creamy lipsticks in light, neutral shades that contain a slight pearlescent glow. Also, apply a light highlighter around the perimeter of the lips to enhance their natural lip shape.
3. Lipstick colors can bleed unless you seal the lips with a lip liner. Don't use colored lip liners that match your lipstick like the old days because you'll get a ring around the mouth when the hue wears off. Instead, you want to apply a neutral lip liner that matches your real lip color to keep lipstick from seeping into fine lines around the mouth.
4. Stay away from powder foundations that can look chalky on the skin and enhance any wrinkles or creepy texture. Opt for liquid foundations that contain natural botanicals and antioxidants that feed the skin. Apply Sally Hansen Natural Beauty Inspired By Carmindy Your Skin Makeup with a non-latex sponge, making sure to cover the eyelids and under the eyes. Then, apply only a very light dusting of translucent powder like MAC Blot Powder to set your makeup without it looking heavy.
5. Thin brows can age you, so try and fill them in naturally with a fine tipped eye brow pencil and choose a waterproof formula so it stays put all day. Use small feather-like strokes, and if you feel you overdid it, grab a synthetic fine-tipped concealer brush dipped into a little foundation to tone it down.
6. Avoid getting raccoon eyes during the day by applying waterproof eyeliners that have staying power along the upper lashes only. I like all the great colors from the Makeup Forever Aqua Eyes Collection.
7. Mascara can be a real mess when it smudges on lids that tend to get heavier as we age, so use tube technology formulas like Blinc Kiss Me Mascara to guarantee lashes that last. You don't need makeup remover to take this formula off at night—just wash your face with warm water and cleanser, and the mascara easily slips off into little tubes.
8. Shimmery and glittery eye shadows can look strange on older skin, so use sheer matte or slightly opalescent colors across lids. A good test to see if you are on the right track is to apply the color to the wrist and then walk outside and look at the shade in the sunlight. If you see little squares of shimmer, it's too much. If it just looks glowing and blends easily into your skin, it's just right.
9. Those dreaded chin hairs happen to the best of us when time goes by and sometimes plucking isn't enough, Make an appointment with your dermatologist and schedule a series of laser treatments to eliminate all those nasty little witchy hairs.
10. Add a pop of color to the face to create a refreshed and youthful look. Apply a cream blush in a floral shade just to the apples of your cheeks and blend in with your fingertips. My Sally Hansen Natural Beauty Inspired By Carmindy Sheerest Cream Blush in Beaming is the perfect universal color and never smears off.
Try on makeup now in the Makeover Studio!
As an established makeup artist, many beauty brands send me samples of their latest products for consideration. I only write about the items that I truly love and I always abide by Daily Makeover's Editorial Ethics Pledge in each of my Positively Beautiful posts.