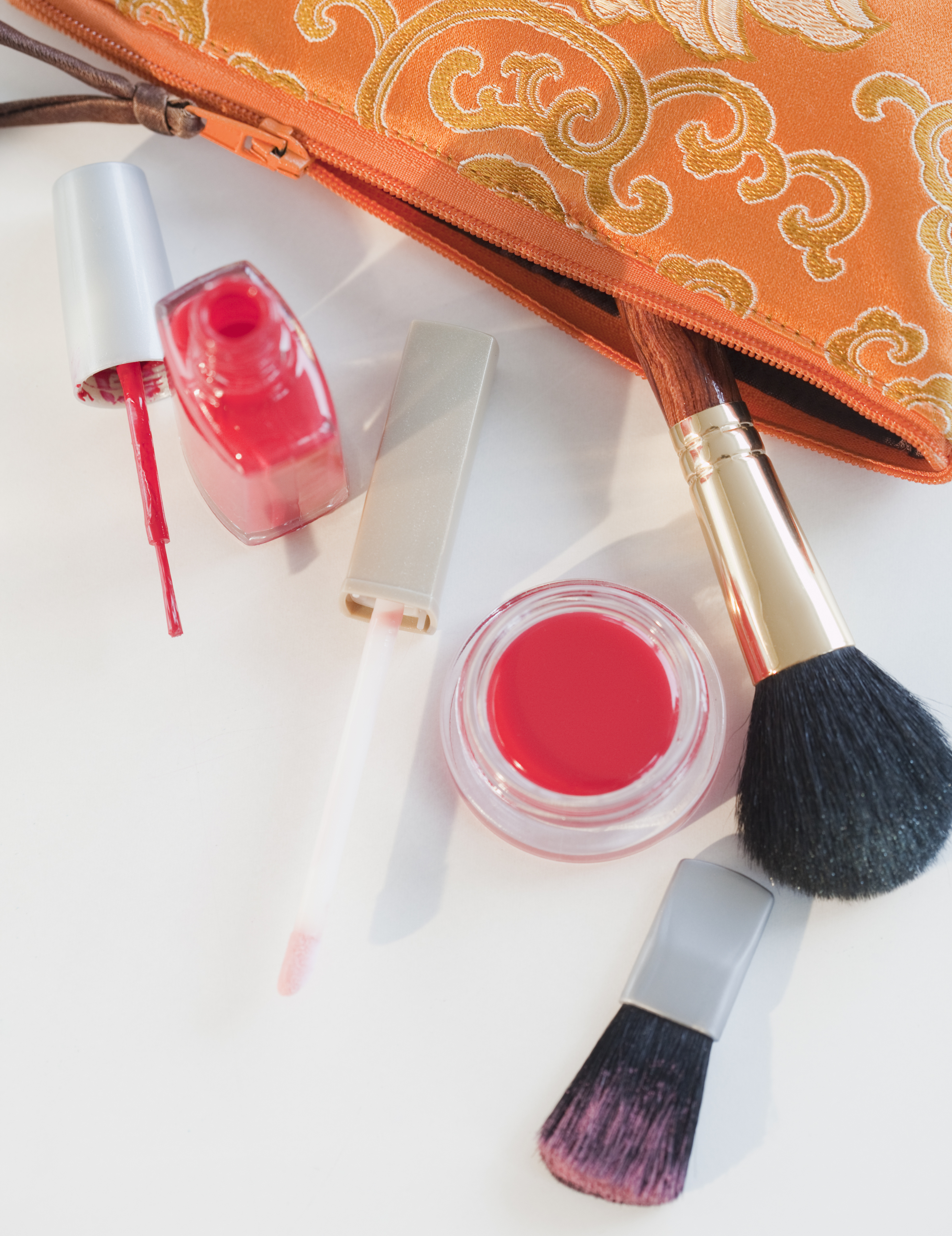 2014 is upon us, and with the fresh start of a new year should come the fresh start of your makeup bag. We're just guessing, but it's probably been quite a long time since you last cleaned it out and organized your products. There's no time like the present to get your beauty products in order, and with the below tips, your makeup bag is about to get a makeover.
Wash cycle: Unless you're going to be buying an entirely new makeup bag, start 2014 on the right foot by cleaning out your current makeup bag. Empty any contents, flip the bag inside out and clean it with a makeup remover wipe. Next, place the bag in the dishwasher (unless it's extremely delicate) and run on a normal cycle. When you remove the bag it'll be as good as the day you got it, clean of any dirt and bacteria.
Sharpen up: Use a pencil sharpener to give your lip liners, eyeliners and concealer pencils a clean, sharp edge for better application. Not only will any bacteria that may have been siting on the blunt tip be removed, you'll also be able to better apply your makeup with the best shape possible.
MORE: Shopping Guide: The Cutest Makeup Bags
New colors: Step out of your comfort zone with a bold new color lipstick, eyeliner or even mascara. They may not be your every day go-to looks, but changing up your makeup on the weekend or for a special event will keep things fresh and fun.
Proper tools: Have you been using an eyeshadow brush for your concealer? How about a needle nose tweezer instead of a slanted tool? When you use the proper tools, your application will be infinitely easier and will look much better. Learn which tools are meant to be used on which areas of your face for your best look possible.
MORE: The Only 10 Products You'll Ever Need in Your Makeup Bag
DIY organization: If your makeup bag is overstuffed and ripping at the seams because you're packing way too many products, use Pinterest as a source of some creative DIY ways to store your excess products. For example, sticking magnets to the back of eyeshadow pots and hanging them on a cookie sheet (or any other magnetic surface) will keep everything in your sight and you'll be able to throw the products in your makeup bag should you need to travel.
Brush time: When was the last time you cleaned your brushes? If you have to think about the answer, it's been too long, and you've been putting old makeup, dirt and bacteria on your face each time you apply with a brush. Mix antibacterial soap and warm water in a small cup and swirl your brush around until all of the dirt comes out in the water. Rinse with warm water and lay flat to dry so that the brush handle isn't warped.
Image Jamie Grill/Getty Images