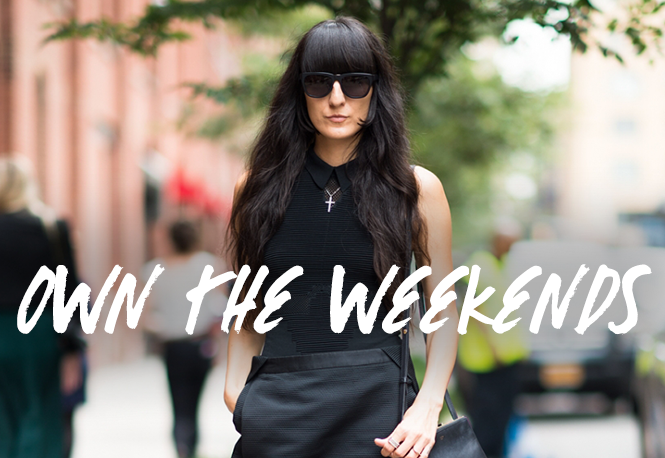 One of our favorite things about the warmer months is the opportunities that it allows us to spend outdoors jetting off with friends to beach destinations and cabin getaways. If it were up to us, we would spend all of our days on "summer vacation" like the good ol' school days, but obviously it's not up to us – so we'll take advantage of all we can get and maximize our summer weekend time.
Obviously we want to look our best when jumping from beach party to brunch with friends to a short Miami getaway, and sometimes trying to keep up with our action-packed summer schedule isn't always the easiest of tasks. Luckily, we're not the only ones who like to fit in as much as we can while the weather is perfect, so we chatted with makeup artist (and street style star) Kristin Gallegos about how she packs for her hectic weekends yet somehow always looks put together and effortlessly on trend.
Beauty High: How would you describe your signature summer weekend look, both fashion-wise and beauty-wise?
Kristin Gallegos: My look is consistent throughout the week and weekend! I never leave the house without my makeup and hair done. I always have a cat eye!  And always put some volume into my hair to keep it looking very done and pretty '60s! And because of my job I can basically dress up to work everyday! And the weekends are no different. Perhaps my shoes get a little taller and my skirts a little shorter though!
Regardless of your weekend destination, what are 3 beauty products you'll never leave home without?
I never leave home without my favorite lip balm Weleda Everon, my black mascara, and my Cle de Peau concealer stick.
What's the last thing you bought that you're psyched to debut this summer?
I am a big shopper! But the last thing I bought that I can't wait to debut is my new black Saint Laurent mini skirt! It goes with everything so it's sure to become a staple piece for me.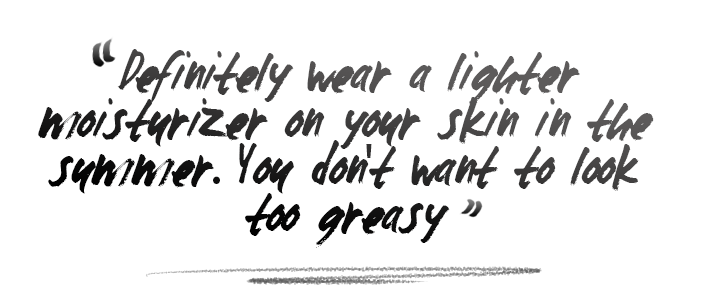 Be honest: What type of packer are you? Do you toss everything in a bag at the last minute, or are you meticulous about selecting items, folding, etc. Also, do you tend to over-pack or under-pack for a weekend away?
Packing is the bane of my existence! I absolutely hate packing because I am so indecisive and want to take everything with me. I love to have options. And I always over-pack. So I am insane about packing. I always make a list so I don't forget anything and I can edit down. I fold everything perfectly also. But at the same time I always leave it to the very last minute to do so I'm always super stressed about it.
Beauty or fashion-wise: What's one move girls should ditch from our typical weekday routines during summer weekends and why?
I'm not the best person to ask about this because no matter how hot it gets I always flat iron my bangs and wear makeup. And I only ever wear wedges and tall heels!  I would say that I do cut down on the amount of concealer I use on my face. So I would say you can go for it on the eyes or lips but try to wear less on your skin. Just lightly conceal where needed. And definitely wear a lighter moisturizer on your skin in the summer. You don't want to look too greasy!
What's your absolute favorite thing about summer weekends?
My favorite thing about summer weekends is getting to eat brunch outside. Everyone comes out in the summer. So it's a super social season in NYC. You end up running into everyone you know on the weekends. It's nice!