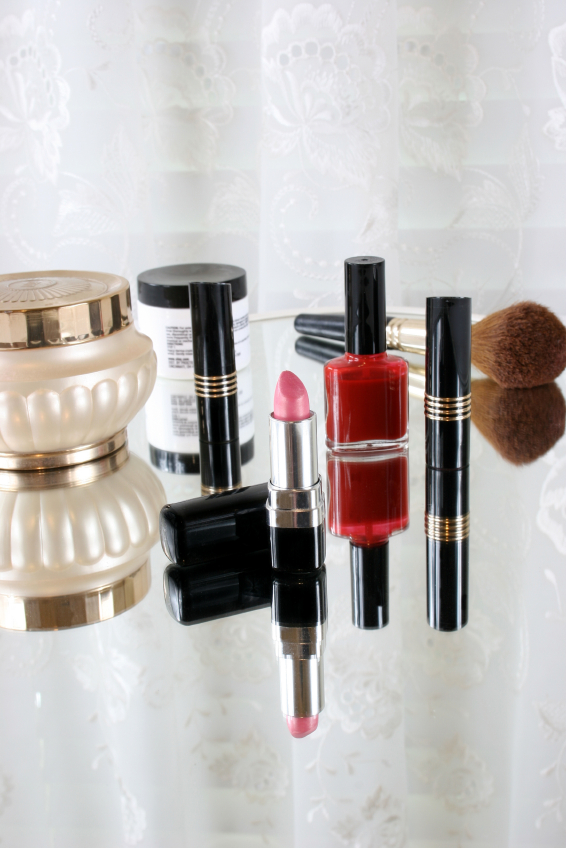 If you're anything like us, you have nowhere near enough space in your bathroom for all the beauty products in your life. While we love being fully equipped to handle any beauty situation (DIY coconut oil face scrub or an at-home spa day, anyone?), we're not the biggest fans of the clutter that our products create. And just one or two products out of place makes a tiny bathroom seem unbearably messy.
To find out how to maximize our (very) limited bathroom space, we turned to Barbara Reich, professional organizer of Resourceful Consultants. Her tips will make transform your bathroom from a disaster zone into a clutter-free space where you can get ready, worry-free.
MORE: 8 DIY Nail Polish Organizers for Your Growing Collection
Toss out some products: Like many beauty girls, we're guilty of keeping products once they're past their prime, and that's one of the biggest culprits behind bathroom clutter. "When there's not a lot of space, you have to continually purge and get rid of stuff that's expired," says Reich.
You'll not only have a lot more room, but you won't have to worry about germy makeup—or the health problems (like pink eye) that they could cause.
Use your space wisely: First of all, take advantage of all your wall space, says Reich. If you can, mount extra shelves on the wall to give yourself more storage. Also, make sure you use all of the space in the furniture that's already built in. For example, stack plastic drawers on top of one another in the cabinet underneath your sink to really maximize the height down there. Don't let that precious space go to waste.
MORE: 10 DIY Makeup Organizer Ideas to Help With the Clutter
Clear off your countertops: Try not to leave anything on the counter, suggests Reich. So those rows of hair products and clusters of skin-saving creams and lotions? Stow those out of sight. As for items that you use pretty much every day and don't want to put away, consider buying a decorative tray or an acrylic organizer to keep on your countertop. This way, you'll be able to access your favorite products easily, but without having your countertop look like a total mess.
Image via Istock