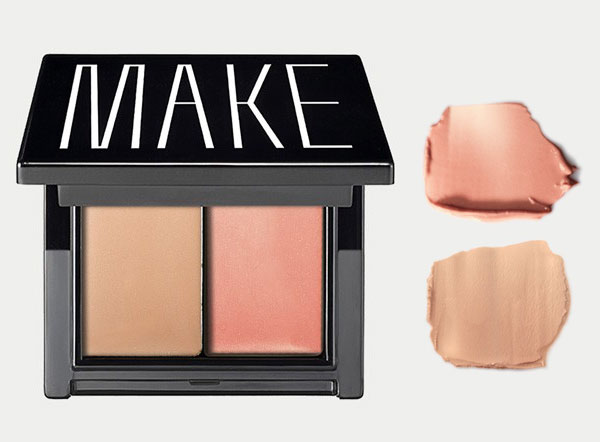 You know how you see the "bestsellers" and "most popular" products in beauty stores, so you of course scoop them up, but then you realize you have no idea how to work them? In "How It Works," we're going to explain to you exactly how to get the best use out of your products, whether they are cult classics or hot off the conveyer belt must-haves. We'll teach you the basics, as well as a few industry expert tips to make sure you're getting the most out of everything you buy.
You wake up early just so you can be on time, and so you can indulge in that one full hour (decided the night before) that it's going to take you to put your best face forward, right? Sometimes things take time–well actually, the best things take time. Makeup is no exception. We spend a good 25 minutes just getting our contour down, and so what if we're just leaving our five-floor walk-up only to go next door (a literal 50 second walk) and pick up that giant bottle of Fiji water? Looking our best is critical, but what do you do after you've spent all that time on your pretty face (to go pretty much nowhere as we've established) and something feels like it's missing?
More: Are You Applying Skincare Products In The Right Order
Not really sure what we mean? Let this be a testament of true trial and error. Sometimes our makeup can read as flat, dull, or maybe it's too shiny. That's not the result we want, is it? No! How are you supposed to fix it without redoing your entire face and/or adding more product, which can become cakey, messy, and just… bleh?! Consider this problem solved as of now. MAKE's Custom Finish Effects Matte Dew palette gives you total control of all the little details that make the perfect makeup look.
Product Perks:
You have the best of both worlds (a matte side and a dewy side.)
The matte texture helps to refine the appearance of pores and fine lines.
The dewy side gives the complexion a natural, hydrated look.
Can be used underneath or on top of makeup without caking.
How It Works:
This  texture gem duo is one in a million and it comes in handy every single time. Nose too shiny? Just swipe your finger down the matte side of the palette and apply to those slick areas. Cheeks look too dry? Swipe your finger down the dewy side to add a subtle and healthy sheen to those not so vibrant areas. It's as easy as that! And hey, who doesn't want to be able to completely customize your look?
Where to buy: MAKE Custom Finish Effects Matte Dew, $27, Birchbox.com