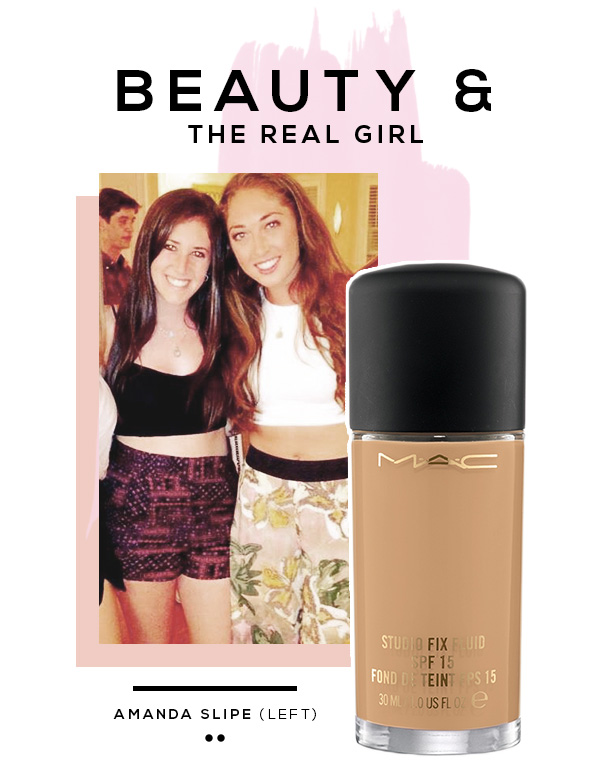 Going backstage and learning tips and tricks from the professionals may be an adventure, but sometimes, the best tricks come from real girls. In "Beauty and the Real Girl," we learn the best beauty tips, tricks and secrets from girls just like us. 
It's a rare occasion to catch us wearing no makeup. Besides the fact that we love playing around with new products, we also feel pretty naked when we go sans cosmetics. Even on the laziest of days, we'll skip out on the mascara and blush but you can bet your Naked palette we'll still be wearing foundation. As one of the (quite literal) building blocks of a good look, foundation is often the most relied upon product in our bag, which means when you find a good one, you buy in bulk.
MORE: 10 Things No One Ever Tells You About: Foundation
Easily the common denominator among women who wear makeup, foundation is often the topic of conversation among friends. Which product is your best friend wearing? How did she apply it? How long will it last without needing a touch up? These are all important questions, and when you find a girl who's got her base look down pat, you ask. Tha'ts why we talked with Amanda Slipe, a student, about the foundation she trusts (and the one we couldn't stop staring at).
"I love this foundation because it doesn't look too cakey on my face and it covers all of my blemishes," Amanda tells us. "It's great because I don't need to use a a concealer to cover up over it. It's just very practical, that's why I love it."
Where to Buy: MAC Cosmetics Studio Fix Fluid Foundation With SPF 25, $27, MACcosmetics.com