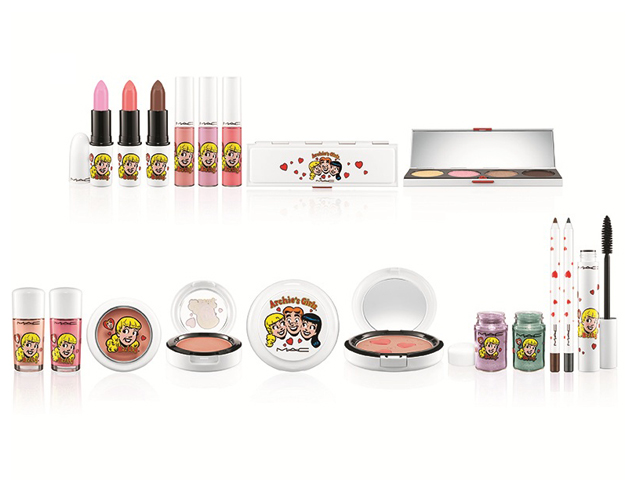 At Beauty High we constantly have new products crossing our desks and are always on the hunt for the next best thing. "The One Thing" is our way of sharing with you that must-have product that you need to introduce to your lives right now, even if it means skipping Starbucks for a couple of days.
As a child, I collected Archie's comics like they were going out of style. I would read them cover to cover (and then again) daydreaming about the lives of Betty and Veronica – always of course choosing to be Betty since she was the sweet and innocent one of the duo. One of the highlights of my prized collection was when I discovered I could actually appear in the comic book showing off all of my books – so I painstakingly spread them all out on my basement floor, and then my dog took the liberty of posing himself in the middle of the pile and sleeping on them. Luckily, that picture was cute enough to make us the winners, and I got my childhood dream – to you know, have my name in an Archie comic. That's what dreams are made of, right?
Anyway, fast forward to today, and MAC Cosmetics has created another brilliant collaboration. Archie's Girls debuted online yesterday and will hit stores on February 7 for a limited time. The collection features products for both the "Betty's" and the "Veronica's" in our lives. Betty's products are in the pink color realm with names like "Girl Next Door" and "Stay Sweet." For Veronica, the hues get a bit vampier to go with her brilliantly jet-black hair – think berry and wine. The names for these are just as playful, with "Boyfriend Stealer" and "Daddy's Little Girl" as some of our favorites. And no collection would be complete without a few accessories of course, with our personal favorite being the adorable little makeup mirror and brush set picturing the original Archie threesome.
What Makes It Different:
The bright pops of color are perfect for spring, and you have absolutely no reason not to be stocking up on pinks, berries, and wine shades for the upcoming season.
Does everyone remember the MAC Wonder Woman collection? Do you miss it? So do we. They've somehow morphed the comic book world and makeup once again, with style.
If you've never been able to choose if you're a Betty or Veronica, you can finally mix and match with this collection – go for bold hues and soft, sweet pinks at last.
Why It's The One Thing:
Any excuse to be reminded of our childhoods are welcome, and this collection combines great makeup with a girlish charm. Plus, it's a pretty great Valentine's day gift.
Where to buy: Products are available on maccosmetics.com now (and selling out quickly) and will be available in stores on February 7 for a limited time.