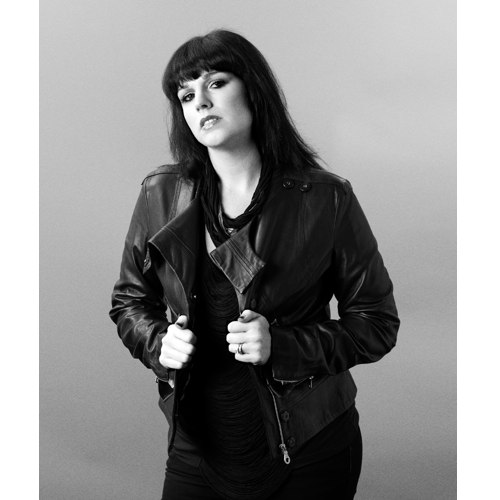 Keri Blair is certainly a veteran of the backstage beauty scene, and we were lucky enough to catch up with the M.A.C. Senior Artist pre-fashion week to learn about how she stays organized, decompresses afterward, and the music she listens to while getting excited for the adrenaline rush that is New York Fashion Week.

How many seasons have you been backstage as a M.A.C. Senior Artist?
This will be my 21st season working backstage with M.A.C I have been a Senior Artist with M.A.C since the fall of 2000 and have done Fashion Week in some city if not all twice a year since 2001.
How do you mentally prepare, and what is your personal beauty regimen for the long hours and constant rush?
Honestly I try to do yoga so I can remember to breathe. I also prepare snacks and try to remember to drink lots of water and get as much sleep as I can through the process. Some seasons I also travel to Milan and Paris as well as working backstage in NYCI try to look at it as a marathon not a sprint, finding my cadence is really important. Working backstage is a THRILL. You have to always be on and ready for anything. I keep my personal make up simple but fun you never know when you may have an on camera moment!
Do you make a checklist of your tools and products each day? How do you stay organized and never leave something backstage by accident?
Im such a VIRGO that I spend hours prepping my kit and organizing my bags of product prior to fashion week. This way I can do a mental checklist when I am packing up my things. I cant say that I never leave anything backstage I can say that I am usually the last one standing when we are all packing up. I hear a lot of "Cmon Keri" and "Can I help you pack up any anything?"
What music do you listen to, to get yourself ramped up for the week, and to calm afterwards?
What can I say I am a head banger/punk rock girl at heart I listen to a lot of Metallica, Disturbed, Joan Jett, Testament etcCalm down?? Hmm I think reconnecting with my friends on Twitter and Facebook and of course coming home to my adorable husband and kitties help with that!
What arethe three things that you must have on you, on a daily basis during fashion week?
Water, my Kit, my iPhone and I always keep my sense of humor close by in case of emergency!
Do you have a number one nutrient or product that helps to keep you energized and healthy throughout the week?

Coconut water and any kind of cold pressed green juice really help to keep me hydrated, focused and healthy.
Will you be traveling to other fashion weeks right afterward?
As a team of Senior Artists we travel every other season. I usually travel in the fall for the Spring/Summer seasons.
Can you reveal what footwear you rely on during the New York Fashion Week? Or a particular garment that is a must for you?
I love to wear flat boots especially because I am always jamming my foot into a stool or table plus while running around in NYC its important to have footwear that you can hustle in. I love a flat black boot or sneaker. I have these great Nike Legends that I am sporting these days.
After fashion week is through, what do you usually do, or where do you go, to decompress and destress?

Generally after Fashion Week we get a few days off to decompress and unwind. First two things on my list post-fashion week are a pedicure and a massage. This season I am actually going on vacation a few days after NYFW wraps up and I cant wait!
Over the years, what is the most important thing you've learned from this process?

The most important thing I have learned over the years is that I am so fortunate to work with some of the most talented and masterful make up artists in the industry. Fashion Week is a lot of fun and excitement partnered with a lot of work and dedication.
And finally, what are you most looking forward to this season and do you generally have a favorite (falll/winter vs spring/summer looks)?
I ALWAYS look forward to trying out new products and tools. What can say I am a product JUNKIEI get excited about all the new products we have every season and all the new ways I get to use them backstage.