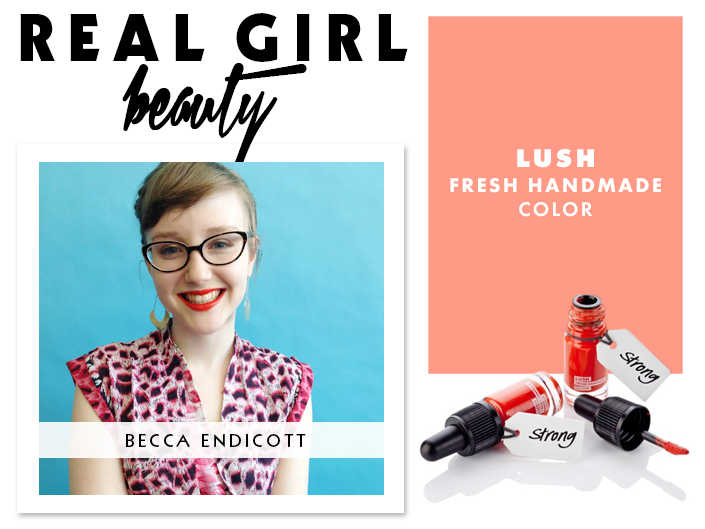 Going backstage and learning tips and tricks from the professionals may be an adventure, but sometimes, the best tricks come from real girls. In "Beauty and the Real Girl," we learn the best beauty tips, tricks and secrets from girls just like us.
Unless you've given up all forms of social media and technology lately, you know that for spring, orange is one of the biggest colors. Whether you're wearing an orange flower crown in your hair or you're opting for a bold makeup look, the citrusy shade is everywhere lately, and we couldn't be happier about that.
We're certainly not the only ones who love to incorporate orange into our look in the form of bold lipstick. Becca Endicott, a student in New York City, turns heads with her highly pigmented orange lipstick, so naturally we needed to know more.
MORE: Mood Board: Pops of Orange for Spring
"The product I use is Lush Fresh Handmade Colour in 'Strong,'" Becca told us. "It's a really versatile product that I usually use as a lip stain, but it can also be used as blush, eyeshadow, or, if you're feeling daring, as an add on to your mascara for a fun way to use color. I got it in the Covent Square Lush shop in London, and it's my go-to for a bright, bold lip for spring — and year-round!"
Where to Buy: Lush Cosmetics Fresh Handmade Color Liquid Lipstick, $18.95, LushUSA.com
Image Courtesy of Becca Endicott