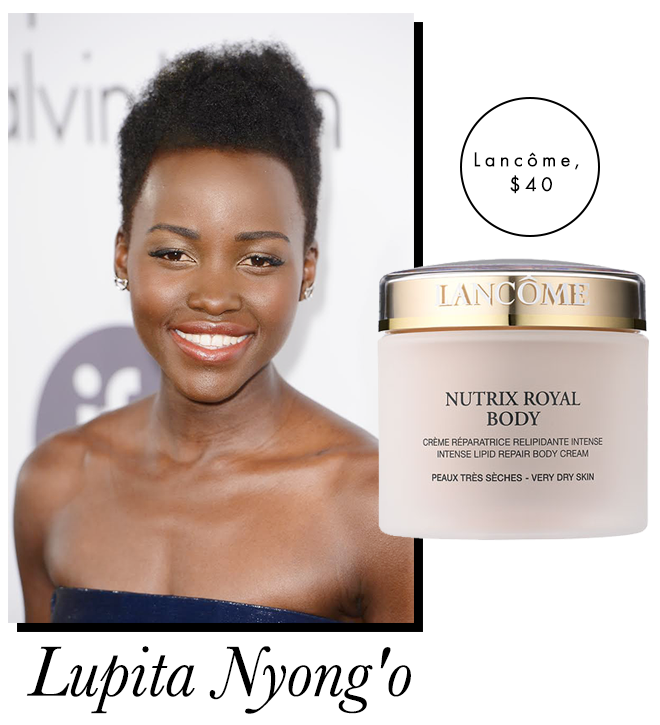 When a celebrity walks the red carpet, we look at their makeup and we pay close attention to their hair. Rarely do we take stock of their décolleté, unless of course it is crazy shimmery. When Lupita Nyong'o took the red carpet Thursday night, though, we couldn't stop staring at her glowing chest and arms. Her body looks like it was lit from within, and we had to know her secret.
It turned out the Lancôme ambassador was using none other than their Nutrix Royal Body cream ($40, lancome-usa.com). Makeup artist Nick Barose massaged the product into her skin to give a subtle glow.
While the body cream is a bit pricer than our go-to drugstore lotion, we might become believers after seeing its gleaming effects.
Read more: Weird Beauty Products That Actually Work