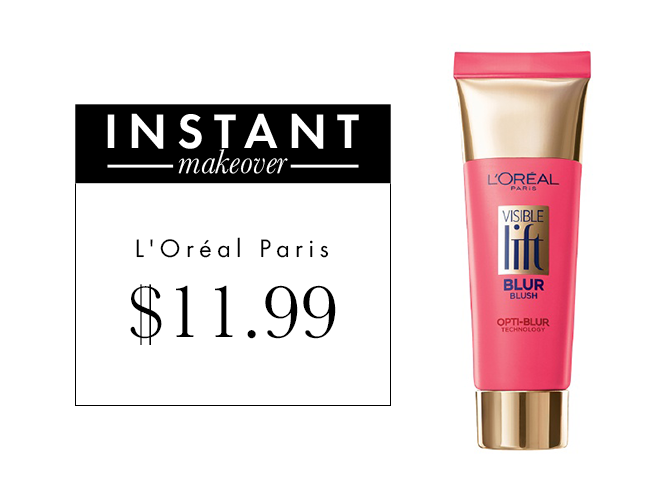 Occasionally we come across a product that bestows an immediate glow, changing our look (for the better!) in an instant. Since we'd be remiss to keep them to ourselves, we highlight these genius finds in our Instant Makeover series.
As much as I love the idea of cream blush, it can be a real pain in reality. Instead of blending into a rosy glow, it more often than not leaves a bright pink streak across my face. And figuring out the right amount to apply? Forget about it. I'm either pale and sickly or a clown with no in-between.
L'Oréal Paris Visible Lift Blur Blush ($12.99, drugstore.com) isn't like the rest. It has the consistency of a thick whipped cream that dries into a powdery finish. It also applies like a dream. It goes where you want it without sliding into a different direction, and it never streaks.
The best part of this product might be the buildable coverage. You can build up to bright finish, but it will take a couple of coats, which I appreciate in a blush. It means less removing and starting over, so you can spend time on what really matters: a really amazing cat eye.