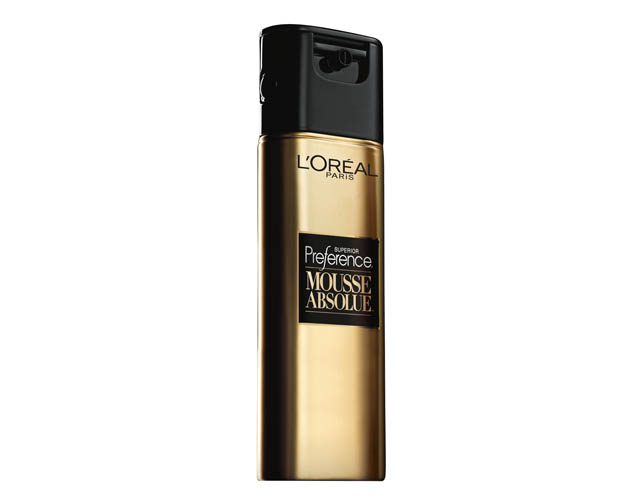 You know how you see the "bestsellers" and "most popular" products in beauty stores, so you of course scoop them up, but then you realize you have no idea how to work them? In "How It Works," we're going to explain to you exactly how to get the best use out of your products, whether they are cult classics or hot off the conveyer belt must-haves. We'll teach you the basics, as well as a few industry expert tips to make sure you're getting the most out of everything you buy.
The convenience of being able to color your hair at home (or even while on-the-go) cannot be beat. While we all love an in-salon service (and can't deny that hair colorists always make everything look better than anything we could accomplish on our own), a lot of box dyes  have been upping their game lately to bring quality and convenience to our bathroom counters. The latest to do just that is L'Oreal Prefence Mousse Absolue, and we must admit we had to ask why no one had thought of this innovation sooner. Their latest hair color combines the dye and developer formulation in the same bottle, so with the push of a button you are able to mix your color (without all of that messy two bottle mixing and shaking that you had to do before). Plus, you are now able to keep and re-use your hair color for touch-ups – something that was never a possibility with at-home hair dye until now.
MORE: Fake It Until You Make It: Salon Quality Hair Color, At Home
Product Perks:
The mousse formula helps with a "no mess" application, letting you apply the dye almost like a shampoo, targeting the roots for best coverage.
You no longer need to worry about mixing multiple bottles to create your dye – now you just shake the canister and push a button to dispense the dye.
You can reuse your leftovers to touch-up your color when needed. While you can't see what is left in the bottle, there is a handy chart on the box of each box to determine how much dye (and how many bottles) your full head and touch-ups will require.
How It Works:
Like we mentioned before, the dye and developer now simultaneously mix with just a click of a button and dispense as a mousse for easy application.  You can then apply the mousse along your roots and hair line and then along the rest of your head like you would a shampoo (and massage in) and let set. While there are only sixteen shades in this collection (L'Oreal chose their "best of the best" shades which consumers tend to use most often) we would recommend this line be used for people looking to go a shade or two darker or lighter than their natural hair color, or just covering up roots close to their natural shade. Or of course, covering up those pesky grays!
Where to buy: L'Oreal Paris Preference Mousse Absolue, $14.99, available in all drugstores